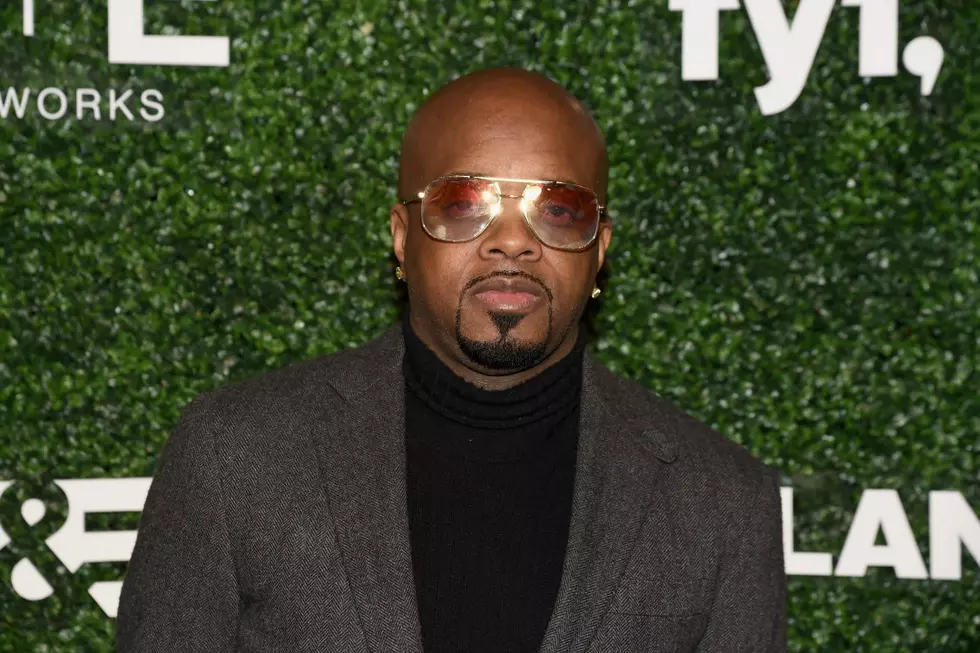 Jermaine Dupri Among 2018 Songwriters Hall of Fame Inductees
Nicholas Hunt, Getty Images
A lot of people would tell you it's close to impossible to write about the history of Atlanta hip-hop without mentioning Jermaine Dupri. It turns out that The Songwriters Hall definitely belong to that group.
On Tuesday (Feb. 6), the organization revealed their 2018 Songwriters Hall of Fame inductees, and the rap trail blazer found himself included on the hallowed list. Other inductees include the likes of John Mellencamp, Alan Jackson, Kool & the Gang and songwriters Bill Anderson and Steve Dorff.
The weight of this accomplishment isn't lost on Dupri, who uploaded an Instagram post commemorating the feat yesterday. "I can't fucking believe it!!! This what all the long nights and early mornings is all about #SOSODEF25," the So So Def Recordings founder wrote in the caption for the post, which included a video of him celebrating the accomplishment.
Just last year, Jay-Z became the very first rapper to be inducted into the Songwriters Hall of Fame, so, again, Dupri's induction is no small feat. It's also completely deserved.
If you didn't know, Dupri has more than a few hits as a rapper. Even more significantly, though, he penned many of the lyrics for Usher's acclaimed Confessions album, as well as cuts for the likes of Mariah Carey ("We Belong Together"). Salute to Jermaine.
This year's Songwriters Hall of Fame class will be officially inducted on June 14 at the Marriott Marquis Hotel in New York City.
Peep Jermaine Dupri's reaction to news of his Songwriters Hall of Fame inclusion in the video below.
See New Music Releases for February 2018