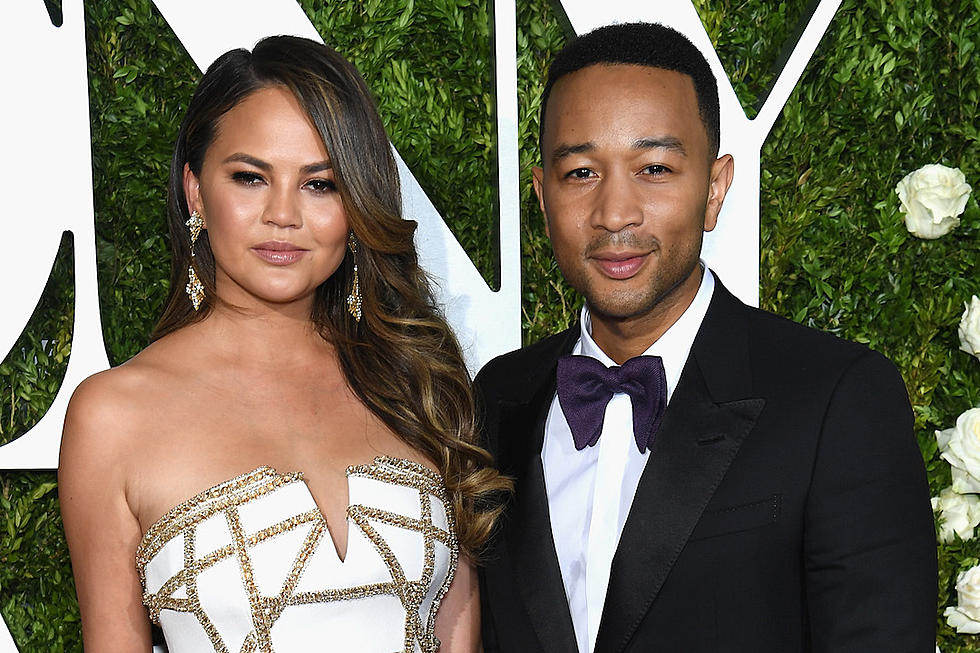 John Legend and Chrissy Teigen Welcome Baby Boy: 'Somebody's Herrrrrrre'
Dimitrios Kambouris, Getty Images
John Legend and Chrissy Teigen just welcomed their second child, a baby boy. Teigen made the announcement on Twitter early this morning (May 17).
No further details have been given about the new baby boy, though Teigen has been sharing her pregnancy journey with the world via Twitter. The couple announced they were expecting a second child back in November 2017.
"Since this is coming up again, I said our next baby would be a boy because that is the embryo we have left. A boy. So. Yeah," she wrote on Twitter, referencing the couple's use of in vitro fertilization.
In other exciting news for Legend, last week Google CEO Sundar Pichai announced that Legend is among the six new voices coming to Google Assistant. John Legend's voice and other Google Assistant voices will roll out later this year. Legend's wife, Chrissy Teigen, is really excited about getting her new Google Assistant.
"I don't even need human John anymore," she jokingly tweeted. To which Legend replied, "Well. The Google Assistant doesn't do EVERYTHING."
As for baby boy, we'll have to wait for his name and photo reveal. The couple also have a two-year-old daughter, Luna Simone Stephens.
20 Best R&B Albums of 1997