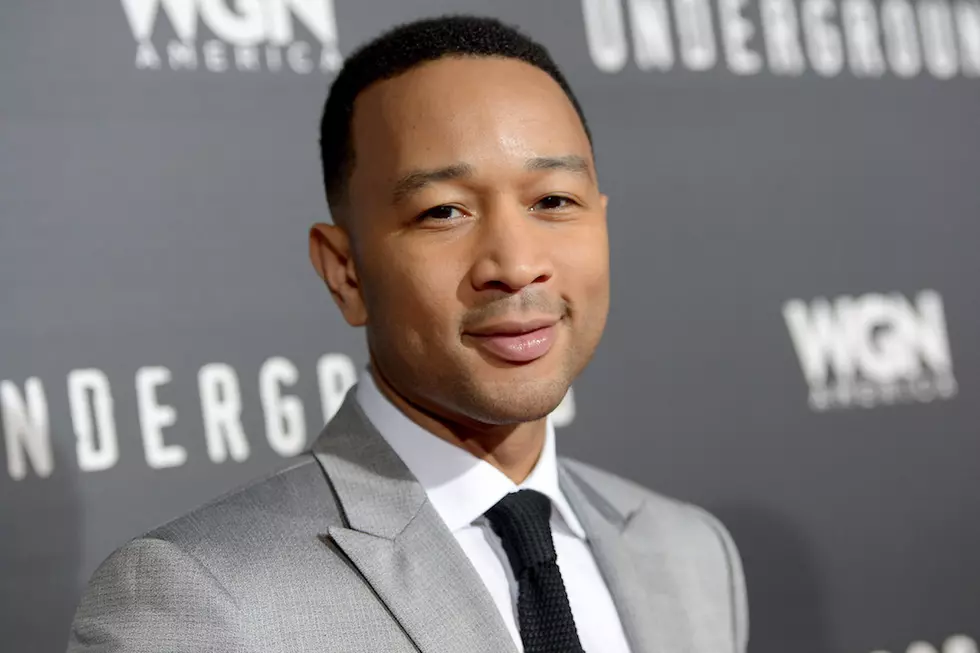 John Legend's Louis Vuitton Bag Snatched at JFK Airport
Charley Gallay, Getty Images
John Legend was a victim of theft or so it seems. The R&B piano man's Louis Vuitton bag was reportedly snatched from a luggage cart at John F. Kennedy International Airport in New York.
Thankfully, Legend was able to get his bag back, but a man was charged with theft for taking the luggage, which contained Legend's $25,000 Cartier cufflinks. District Attorney Richard Brown says 63-year-old Agustin Hilario swiped the bag on Thursday (March 22) when it was momentarily left unattended on a luggage cart at Kennedy Airport, reports Billboard.
Brown says Hilario was identified through surveillance camera footage and was subsequently arrested on charges including grand larceny and possession of stolen property.
But Legend claims that it was a misunderstanding and that he was not the victim of a robbery. In several tweets on his Twitter account, the singer explained the mishap at JFK airport.
"We use a trusted car service and they did not rob me. Our Delta greeter made a mistake and left a bag on the cart," he wrote. "The bag was taken because it was left unattended. The airport police caught the person who took it (on video) and retrieved my bag."
Legend concluded, "Thanks to the airport police/security. One could say it's been 'handled.'"
But that doesn't necessarily mean that a crime wasn't committed. Hilario said he took the bag by mistake and returned it back to the airport. By that time, Legend reported it stolen and Hilario was arrested.
Hilario was awaiting arraignment in criminal court in Queens, N.Y., on Friday (March 24). It's not known if he has an attorney to represent him.
20 Nightmares for People Who Love R&B