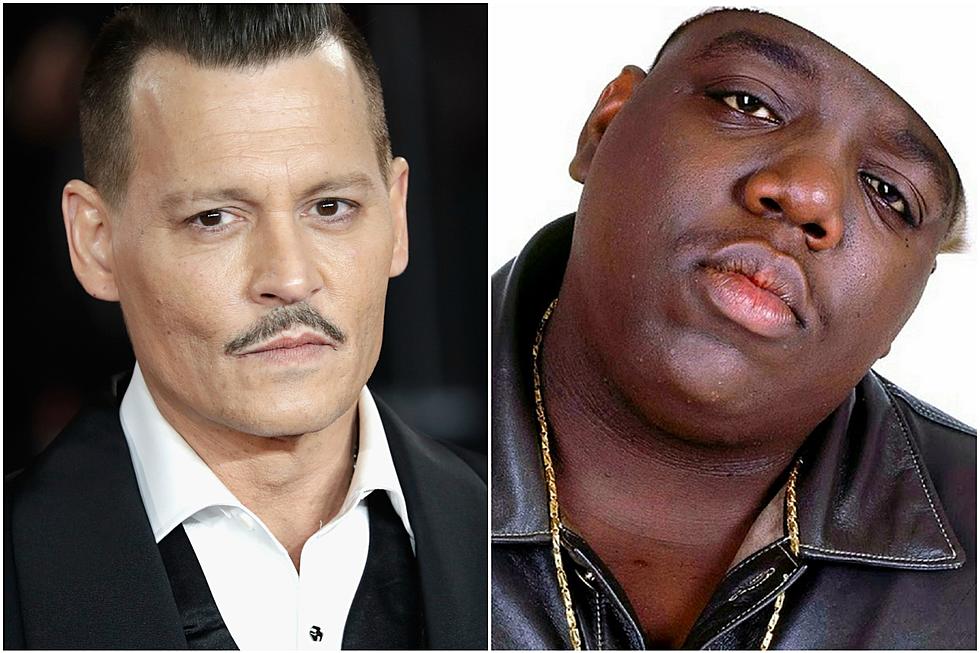 Johnny Depp Movie About Biggie's Murder Shelved
John Phillips, Getty Images/ YouTube
Variety reports that Johnny Depp's upcoming Notorious B.I.G. movie, City of Lies, has been pulled just a month before it was slated to hit theaters.
The movie, which is based on the book LAbyrinth, explores the police investigations into the deaths of both Biggie and 2Pac. However, a spokesperson for the distributor of the film, Global Road Entertainment, said that now the film no longer has a definitive release date.
Depp has faced his share of legal issues as of late. Just last month he was sued by a location manager involved in the production that claimed Depp punched him. He also faced accusations of domestic violence in his divorce from Amber Heard, though he denied the allegations. Heard later issued a joint statement with him saying "there was never any intent of physical or emotional harm."
This wasn't the only production focused on Biggie's March 1997 murder. AMC launched Unsolved: The Murders of Tupac and The Notorious B.I.G. back in February, which focused on Greg Kading and Russell Poole, two former Los Angeles Police Department detectives who led separate investigations into the deaths of rap's biggest icons.
Earlier this summer, Rap-a-Lot CEO  J. Prince shared more details on Biggie's murder in his new memoir, The Art & Science of Respect. The music exec claimed that he urged the rapper to leave L.A. because it was dangerous. He was killed weeks later outside L.A.'s Petersen Automotive Museum after leaving a Soul Train Music Awards after party hosted by VIBE magazine.
At any rate, we'll have to wait and see if Depp's movie ever sees the light of day.
Rock Stars Who Said Tragically Stupid Things About Hip-Hop