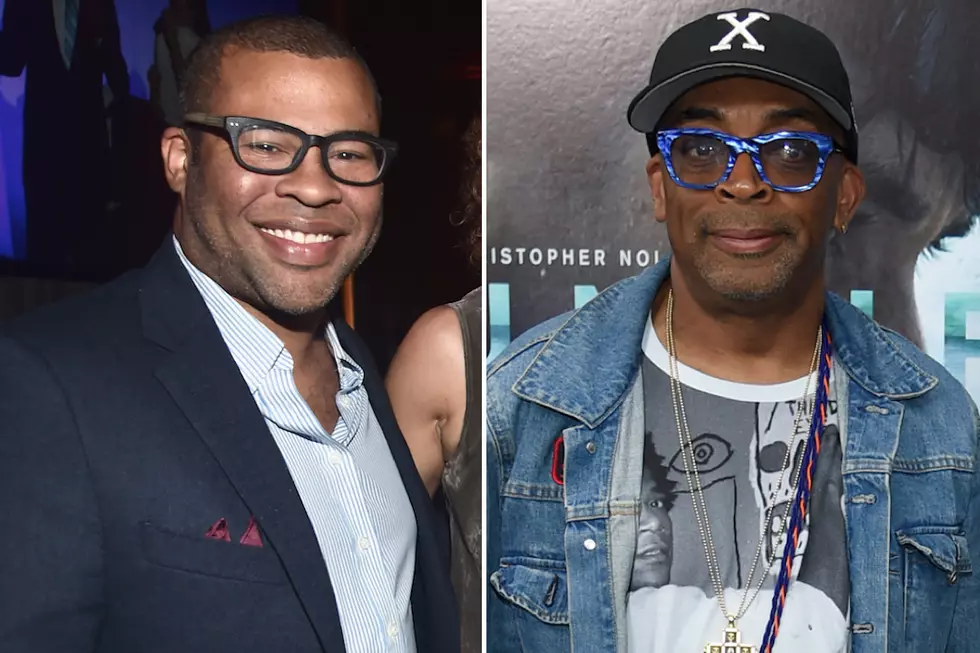 Jordan Peele and Spike Lee Are Working Together on 'Black Klansman' KKK Movie
Alberto E. Rodriguez / Jamie McCarthy, Getty Images
The Get Out director is teaming up with veteran filmmaker Spike Lee on a film adaptation of the book, Black Klansman, based on the true life story of African-American detective Ron Stallworth who, in 1978, infiltrated the Ku Klux Klan in the community of Colorado Springs, Colo., by posing as a white man.
John David Washington, the son of Denzel Washington who also stars on HBO's Ballers, is in talks to play Stallworth in the movie. According to the Hollywood Reporter, the film's synopsis reads:
Klansman tells the story of Ron Stallworth, a detective in Colorado Springs, Colorado, who in 1978 answered an ad in the local newspaper seeking new Klan members. He not only gained membership, but rose through the ranks to become the head of the local chapter. Stallworth, who is black, was able to gather all sorts of intelligence by pretending to be a white supremacist on the phone or via other forms of correspondence but sent a white fellow officer in his place for any in-person meetings. During his undercover work, Stallworth managed to sabotage several cross-burnings and other activities of the notorious hate group."
Peele will serve as producer on the project, while Lee will serve as director and producer of the dramatic crime thriller, which has been in development for two years. The partnership between Peele and Lee is a big deal because it represents two black filmmakers from different generations working on a socially conscious project that couldn't be more timely given the recent racial unrest in America.
Filming is expected to begin in the fall. There's no official word on when the film will arrive in theaters.
30 Hottest Black Actresses on TV