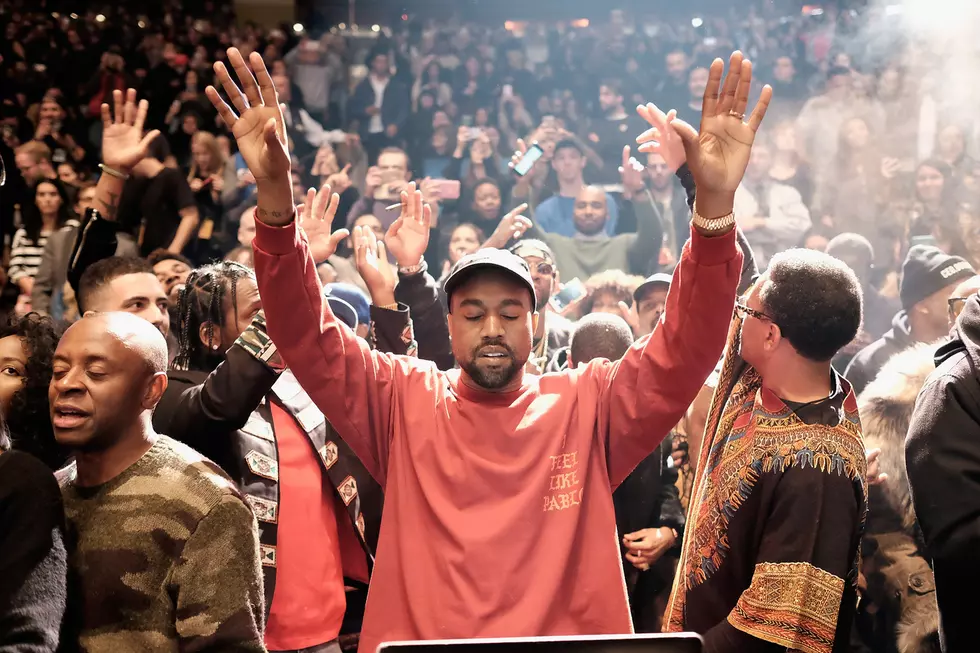 Kanye West Wants to Release 52 Albums in 52 Weeks
Dimitrios Kambouris, Getty Images
Following his recent back-to-back album run, in which he consecutively produced and released five seven-track albums over the course of five weeks, Kanye West has more music on his mind. Like, a lot more.
In fact, he said he now wants to make 52 albums in 52 weeks.
Kanye recently sat down for an extensive New York Times interview with Jon Caramanica, and on Caramanica's "popcast," the veteran journalist shared more interview deets, including that Kanye now apparently wants to drop a new record every single week.
"He told me at one point he wants to make 52 records in 52 weeks," Caramanica says around the 48-minute mark. "Take that for what you will."
In 2010, West released a new song every week for nearly four months in the GOOD Fridays campaign. He briefly revived the idea in 2016 to promote his The Life of Pablo album.
Maybe this time around Kanye was just making an off-handed, tongue-in-cheek comment. Or maybe he was serious. This obviously wouldn't be the first time he's made a grand declaration. And, he certainly isn't the first rapper to make such a claim— Gucci Mane said something similar last year (only he wanted to drop a mixtape every other day) though his ambitious aspirations have yet to come into fruition.
While it remains how unclear Kanye is about the 52 albums in 52 weeks comments, it does appear that there's a chance of getting more music from him soon. On Twitter, Def Jam asked fans, "Which artist would you like Kanye to produce a 7-track album for next?"
"I've heard rumblings of that yes, but he probably needs at least 6 hours of sleep right now," the tweet read.
As aforementioned, over the past five weeks Kanye released his eighth studio album, Ye, which hit No. 1on the Billboard 200, dropped a joint album Kid Cudi, Kids See Ghosts, as well as produced Nas' NASIR, Pusha-T's DAYTONA, and Teyana Taylor's Keep That Same Energy albums.
Every Kanye West Album Ranked