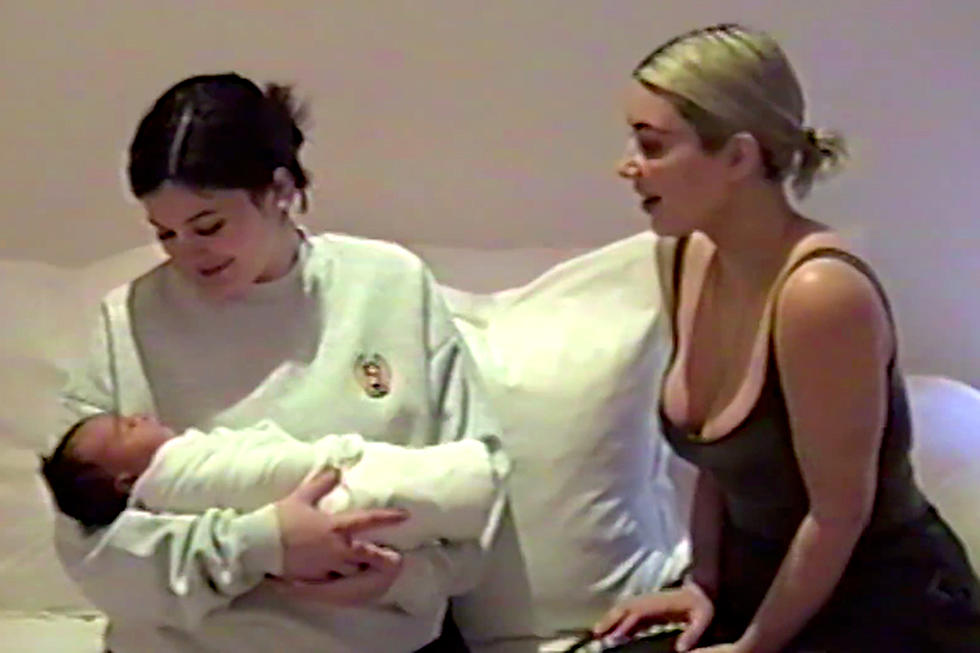 Here's a First Look at Kanye West and Kim Kardashian's Daughter Chicago
Kylie Jenner via YouTube
Somewhat surprisingly, our first glimpse of Chicago arrived in Kylie Jenner's touching new video documenting her secret pregnancy and the subsequent birth of her daughter with Travis Scott. The moment comes as Kylie, and Kim's brother Rob Kardashian sits by the counch Kylie and Kim are sitting on.
Cradling Chicago in her arms, Kim K transfers Chicago to the loving grasp of Kylie as some sentimental piano plays in the background.
"She looks so different," Kylie says as she holds onto Chicago. A moment later, we hear someone ask Kim if she's figured out what to call her newborn baby. "I think we're gonna go with Chicago," Kim says a second later.
In the next few moments, we see Kylie, Chicago, Rob and his daughter, Dream Renée Kardashian, posing for a pic as Kim snaps a few shots of the family. It's an intimate look at what's otherwise been a fairly private family in recent months.
Addressing her fans in a post she uploaded to social media, Kylie offered up an explanation for why she's kept them in the dark about her pregnancy.
"I'm sorry for keeping you in the dark through all the assumptions," she wrote Sunday (Feb. 4. "I understand you are used to me bringing you along on all my journeys. My pregnancy was something I chose not to do in front of the world. I knew for myself I needed to prepare for this role of a lifetime in the most positive, stress free and healthy way I know how."
Check out the entire moment for yourself below. Chicago comes into the picture at around the 8:26 mark.
See New Music Releases for February 2018