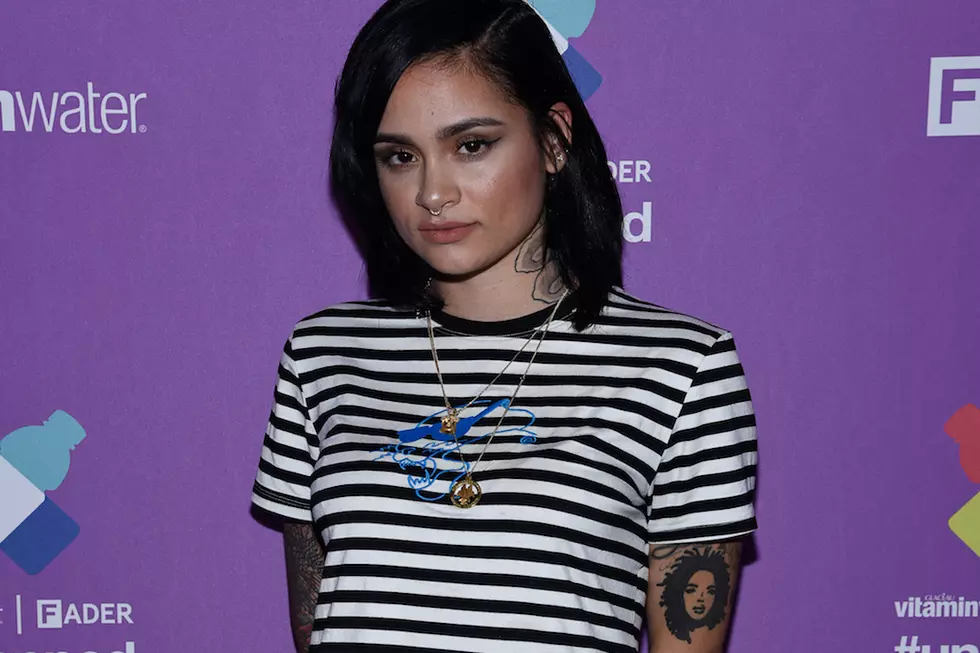 Kehlani Reschedules Show After Canceling: 'If You Were There You Know the Real'
Dave Kotinsky, Getty Images
When Kehlani canceled her show in Grand Rapids, MI Monday night, appearing on stage in baggy clothes, with her hair pulled back into a ponytail, and visibly upset, saying that she "felt crazy" and needed to go to the hospital, speculation circulated that perhaps her past mental health issues had resurfaced.
However, the singer cleared up the rumors yesterday with an Instagram post, clarifying that she had the flu.
"If you was there last night, you know the real," she wrote. "F--- all that noise," she wrote in the caption which also said that show would be rescheduled for the top of next month.
Earlier yesterday, she'd posted an image of her from the what appeared to be a hospital, saying that she was still "very much sick" but seems to have deleted it. The singer is now recovering and said that she'll keep her Detroit appearance of her SweetSexySavage Tour today (May 10).
Check out her post below.
NEXT: 10 R&B Acts That Defined the New Jack Swing Era