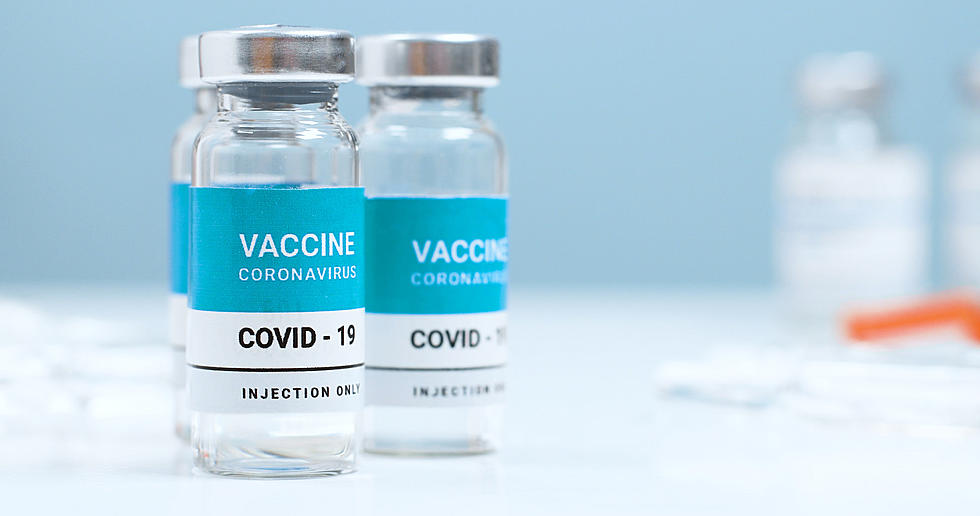 Kids 5 to 11 May Soon Be Able To Get COVID-19 Vaccine
Irina Shatilova/ThinkStock/GettyStock
A big step in fighting COVID-19 may soon kick in for kids ages 5 to 11 as they may soon able to get vaccinated once the youth vaccination gets approved.
Being a parent with my son back in school, plus hearing how children are now some of the ones with the highest rates of COVID-19 transmission, has had me very concerned about my son's well-being now that he's back in school.
My son did contract COVID-19 last spring but had virtually no symptoms whatsoever but I'm a parent and I still worry. Especially now that the delta variant is much stronger than the original strain of the coronavirus and much more contagious.
Good news has come to light according to WOOD, Pfizer announced Monday that the COVID-19 vaccine works for children ages 5 to 11 and will be seeking approval for release soon here in the United States.
Kids 12 and older have already been able to get the Pfizer vaccine and more and more continue to get vaccinated. Getting children 5 to 11 vaccinated once approved is a big-time game changer and should help is slowing the spread and make things safer for teachers and school staff as well. Plus when the kids come home and there may be an elderly family member living with them, they would be safer as well.
For the kids between 5 and 11 who have been clinically tested, Pfizer used a lower dose of the vaccine which equates to about one third the dose an adult would receive.
Pfizer indicated that the lower dose of the vaccine proved to also have fewer temporary side effects, like sore arms, fever, or aching.
By the end of the month, Pfizer will seek approval for a children's COVID-19 dose to the Food and Drug Administration.
Other countries like China and Cuba have been vaccinating children. Cuba has immunized children as young as two while China has immunized kids as young as three.
Hopefully, when this vaccine for kids 5 to 11 gets approved, kids will soon be able to get back to a fully normal life again.
Pfizer isn't the only company working on a dose for children under 12, Moderna also has a study in place and both companies are looking at possibly vaccinating kids under 5 all way to about 6 months old. This will take more time but hopefully by the end of this year the scientists for both companies will have this dialed in for the kids.
SWEET: Here are the most popular Halloween candies
LOOK: Here are 25 ways you could start saving money today
These money-saving tips—from finding discounts to simple changes to your daily habits—can come in handy whether you have a specific savings goal, want to stash away cash for retirement, or just want to pinch pennies. It's never too late to be more financially savvy. Read on to learn more about how you can start saving now. [
From:
25 ways you could be saving money today
]