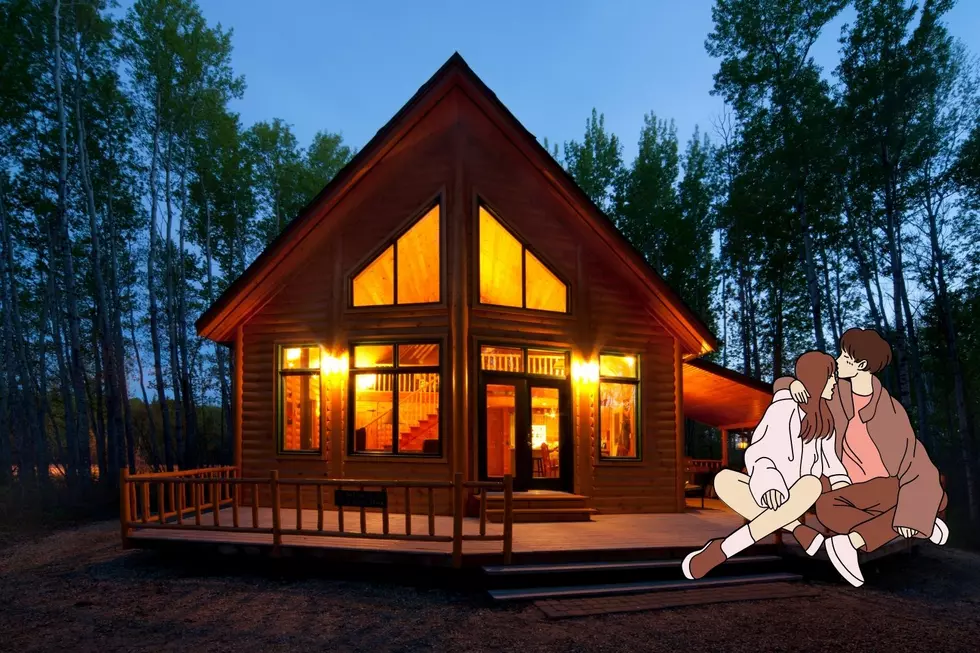 Looking for a Michigan Staycation for Two Away From the Kids?
Credit: Canva
After running around with the kiddies and making sure to visit and feed family, you are probably exhausted.
You have most likely screamed that you need another vacation to relax from the previous vacation.
If you need a quick getaway with your significant other (without the kids around), I have got you covered.
1. The Hotel Saugatuck Romantic Bed and Breakfast
This historic Michigan landmark is perfect for couples looking to relax and reconnect. One of the perks of staying at the Hotel Saugatuck is that many of the rooms have incredible waterfront views. Plus, the newly-renovated hotel also has a "Retreat to Romance." According to the hotel's website, the package for two includes
"petit fours (sampling of bite-size sweet treats), a chilled bottle of Veuve Clicquot, souvenir champagne flutes, silk rose petals, and flameless tea lights candles."
You and your significant other can experience this romantic getaway for only $200!
2. Henderson Castle
Established in 1895, The Henderson Castle can give your special lady or gent the royal treatment without going a far distance. Besides the beautiful rooms, the Henderson Castle also offers a little of everything you will need for a quick staycation.
The castle offers wine tastings that feature
"six varieties of wine made with grapes picked from our own vineyard and handcrafted locally through Fenn Valley Winery."

 
3. Airbnb At The Blue Canoe
This Airbnb, hosted by Melissa, has a private beach located in Stanton, Michigan.
Roughly about 50 minutes north of Grand Rapids, you can experience the
"newly renovated 2 bedroom 1 full bath home [that] features comfort and style with Brazilian koa hardwood floors, Scandinavian design, two bedrooms, one bath, living room, kitchen, dining room, and stunning lake views of sandy bottom Tacoma Lake."
Besides the beautiful Airbnb on Tacoma Lake, you can venture off the mall, different concert venues, wineries, breweries, hiking trails, and so much more.
Honorable Mention: Serenity Springs
View this post on Instagram
The award-winning restore, Serenity Springs, has over 30 private cabins for two, which makes it the perfect romantic giveaway for couples looking for some relaxation. Depending on the day of the week, you may have a cheaper cost for this amazing experience. With your reservation, every guest receives juice, snack basket, breakfast basket, and surprise deliveries throughout your stay. Serenity Springs also has several add-on packages for couples including the Rose Petal Package.
Honorable Day Trip: Oasis Hot Tub Gardens
View this post on Instagram
If you cannot commit to an overnight stay right now, no worries! Here is a day trip option.
There are Oasis Hot Tub Gardens locations in Kalamazoo, Ann Arbor, and Grand Rapids.
The gardens give guests
"the calm, restorative effects of indulging in a hot tub combined with the visually soothing surroundings of a well-tended indoor or outdoor garden setting."
Before you visit, do not forget your shower shoes, robes, and toiletries.
Enjoy a Pure Michigan Vacation on This Houseboat AIrBnb
Everyone knows there's nothing quite like summertime in Michigan. From the dunes to the lakes, and everything else in-between, Michigan has it all. If you are looking to change up your usual summer stay away, why not try a little houseboat life? Known as the "Floathaus of Saugatuck", this Airbnb is an actual houseboat on the water near Saugatuck on the west side of the state. Located in the Tower Marina, the house has 2 bedrooms and 1 bathroom to sleep 4 comfortably. Guests will also enjoy a waterfront pool and park, kayaks, and be able to grill out on those amazing summer nights. The houseboat won't be able to set sea but trust us when we say, you will love every minute while staying docked. Take a look inside!