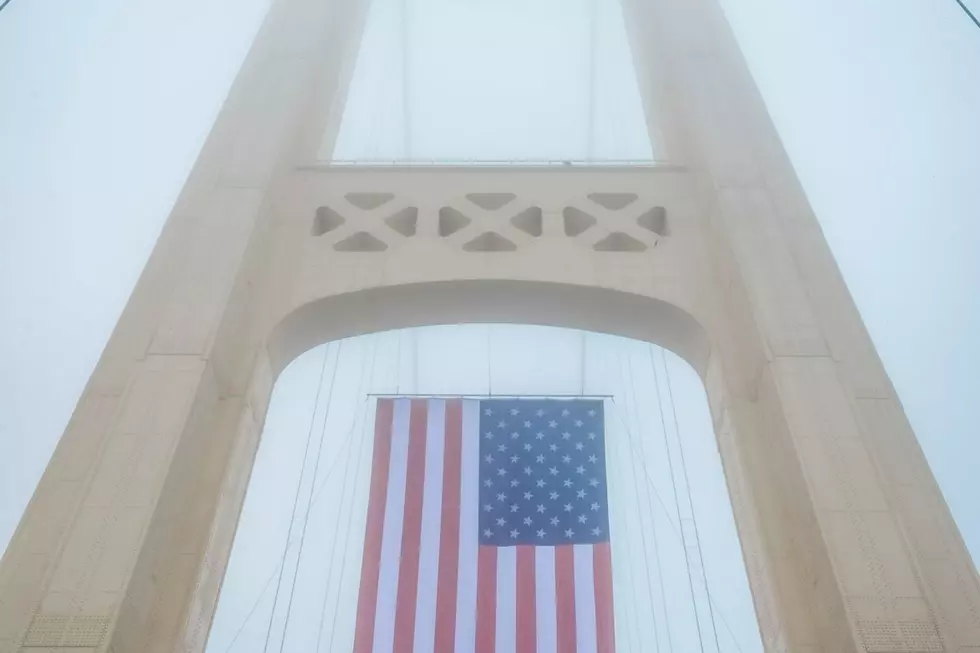 Mackinac Bridge Flies Enormous American Flag on 9/11
Photo Courtesy MDoT
Showing solidarity with much of the country and vowing to "never forget," Old Glory is flying high above the Mighty Mac.
The massive 30. x 60' American flag was first hoisted on Memorial Day 2017, beginning an important Michigan tradition. The Michigan Department of Transportation, in cooperation with the Mackinac Bridge Authority, has committed to displaying the colors on six holidays each year: Memorial Day, Flag Day, the Fourth of July, Labor Day, Patriots Day, and Veterans Day. This year is the first time it has been raised on 9/11, designated as Patriots Day.
Remembrance ceremonies are planned for Kalamazoo and Battle Creek featuring keynote speakers and meaningful music to honor those who lost their lives. There were at least 16 people with Michigan ties who died in the 2001 terrorist attacks, including a Richland native and a woman from Grand Rapids.
Related Video: Kalamazoo 9 11 Memorial Stair Climb 2015