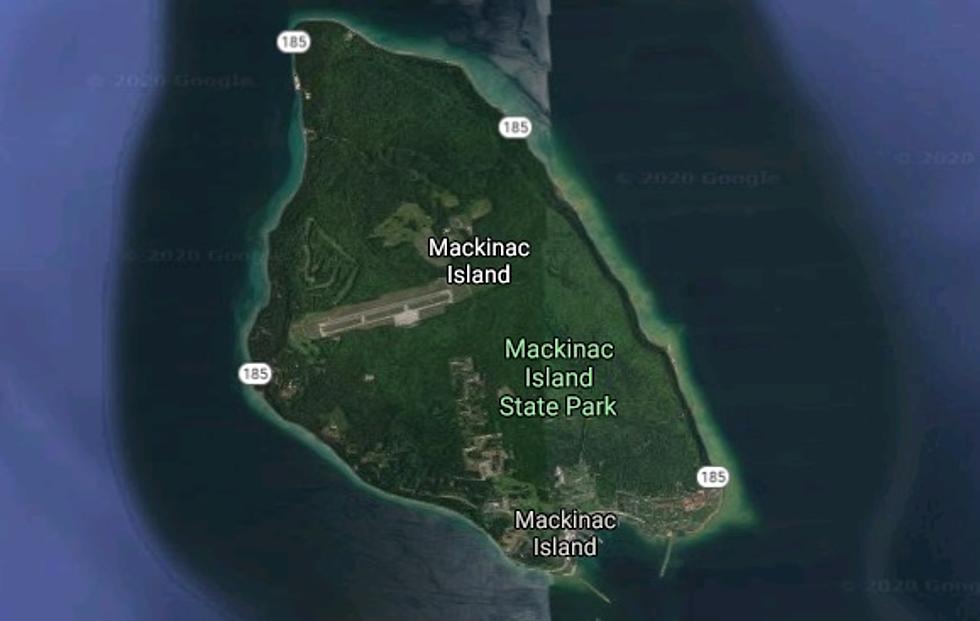 Mackinac Island's Lone 'Highway' Hurt By High Water
Google Maps
The rising Great Lakes levels have paid a toll on M-185, the only state highway cars can't drive on.
I was talking to a friend of mine about his recent trip to Mackinac Island. He is in his thirties and it was his first ever trip there. I told him that the beautiful thing about Mackinac Island is that it probably looks the same as the last time I was there 20 years ago with my kids.
"Yeah, probably," he said, "except you were probably able to ride your bike around the island. It's all tore up now."
A quick Goggle search told me he was right. M-185, the only highway in the state limited to non-motorized traffic (foot-bike-horse) has been feeling the wrath of high water on Lake Huron as of late.
Huge chunks of asphalt from the road have dropped into the lake, and some of the rock under the road has eroded away.
Michigan Department of Transportation officials say they will have a patch job done so the road will reopen in a few weeks, but it's a fight against a constant foe.
MDOT says to totally repair the road will cost upwards of $7 Million, but only $1.2 Million is available.
For this project, over 9,000 tons of stone were set up to repair approximately 800 feet of critical shoreline.

The stone typically varies in size from 16 to 48 inches but, in some locations, up to 6-foot stone was placed.

The stone is placed in layers between the roadway and the lake and ranges between 4 and 7 feet thick.

The

stone is manufactured in Alpena, trucked to Cheboygan, and loaded and shipped by barge to the Island. The barge lands on British Landing and the stone is loaded on trucks and transported around the northern and eastern shores to the locations of repair.

A limited archeological investigation was done for this project due to the nature of the work being outside the roadway near the shoreline.