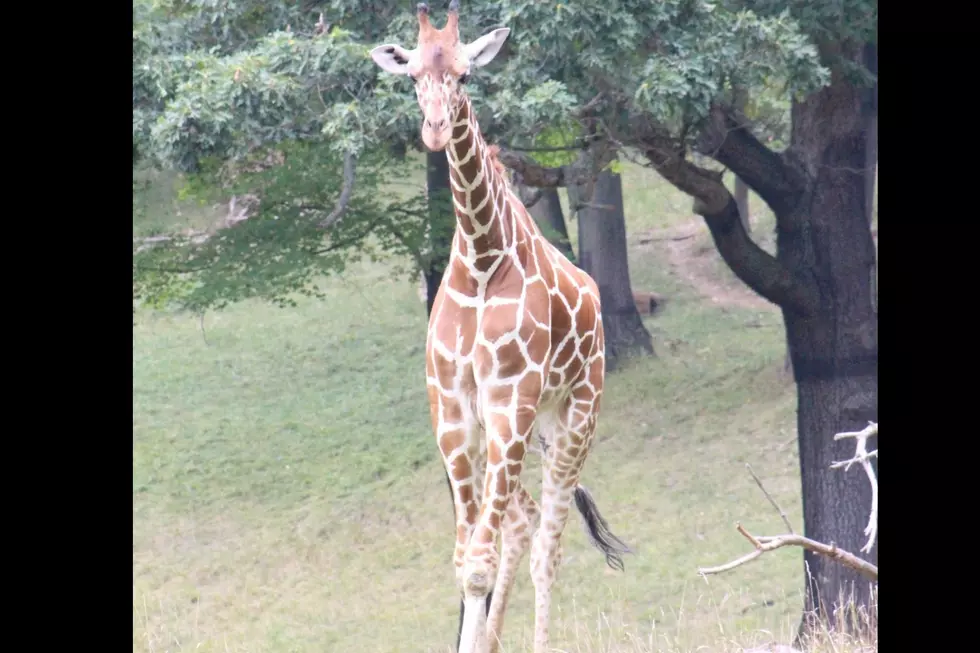 Makena, One of The Giraffes at Binder Park Zoo, Dies
Binder Park Zoo/Facebook
Sad news from Binder Park Zoo in Battle Creek as they announce that their third oldest giraffe, Makena has passed away, according to WOODTV.
Makena was 21 years old and had been at Binder Zoo since April of 2005. She was considered the matriarch of her herd at Binder Park Zoo. Zoo officials said they had to euthanize Makena after she suffered a fall.
WOODTV says that unfortunately because of a giraffe's size both height and weight, that a fall being fatal isn't unusual. Makena was almost 18 feet tall and around 1,800 pounds. She had been off exhibit for the past year because she was suffering from arthritis and was receiving laser and stem cell therapy.
Makena had mothered four calves in her life with one of them still living with her at Binder Park Zoo. She was also loved by the zookeepers WOODTV reports because she was so curious about everything and loved interacting with the zookeepers.
The zoo isn't giraffe-less, as they still have six other giraffes you can see when the zoo reopens for the season. Binder Park Zoo is scheduled to reopen for the season on May 1.
In case you're wondering, Makena was a reticulated giraffe.  Her species is considered vulnerable according to WOODTV because there are only around 111,000 of them left in the wild, and yes humans are to blame for the decline including poaching, war, loss of habitat, and disease. Also, reticulated giraffes usually live between 15 and 25 years in the wild, so Makena had a nice long life.
Once a few shipping containers, this beautiful home is now for sale in Michigan