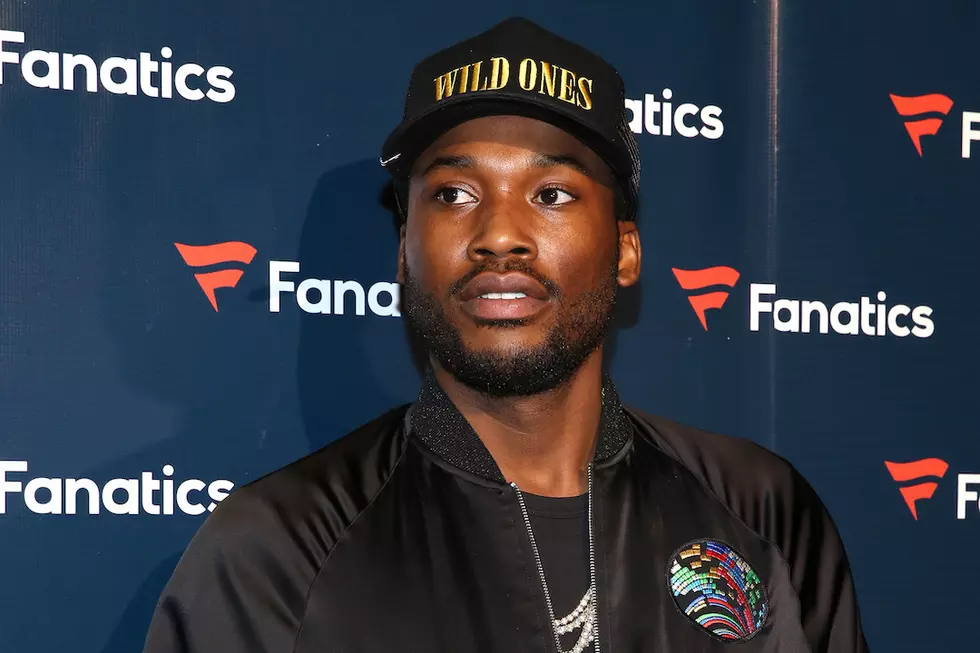 Meek Mill Brings Out Rick Ross, DMX, Tory Lanez & More at Star-Studded Philly Concert [VIDEO]
Robin Marchant, Getty Images
Meek Mill brought almost the entire rap industry at his hometown concert in Philadelphia on Friday night (Feb. 10). Dubbed "Meek Mill and Friends," the show featured a slew of rap superstars including Maybach Music Group honcho Rick Ross, among others.
According to Philly.com, Meek brought out Yo Gotti, DMX, Guordan, Shy Glizzy, Nipsey Hussle, YG, Jadakiss, T.I., PnB Rock, Tory Lanez and more.
Meek entertained the crowd with plenty of his hit songs but what he was really looking for was love. Since the MMG rhymer is newly single he put a call out for a woman to be by his side. "Where the single ladies at?" he asked. "Because I'm single...I need a Philly chick."
But back to the show. The Philly spitfire brought out DMX who he called a legend that inspired him to rap. The former Ruff Ryders rapper performed back-to-back bangers "Ruff Ryders' Anthem" and "What These Bitches Want."
Elsewhere, Meek called out President Donald Trump and brought out YG and Nipsey Hussle for a performance of their anti-Trump song, "FDT."
Of course, Meek had to throw shade to his rap rival Drake by introducing Tory Lanez who he called the "realest out of Toronto." The duo then perform their DC4 collaborative track, "Litty."
Other highlights included Jadakis performing "Knock Yourself Out" and "By Your Side;" Rick Ross' rapping "Pop That," "BMF," and "Hustlin;" and T.I.'s delivering a trio of hits: "Bring Em Out," "Ain't About the Money," and "What You Know."
Overall, it was a great night for Meek Mill and the City of Brotherly Love. Check out the videos and photos below.