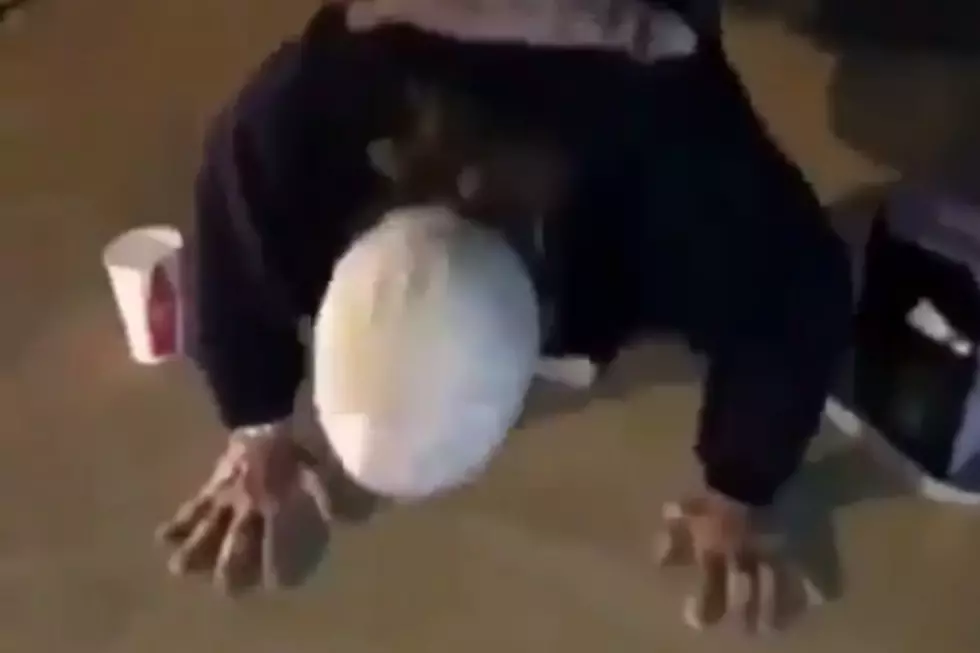 Meek Mill Makes Homeless Man Do Push-Ups for $20
HipHop via YouTube
While his ex-girlfriend is getting her name dragged in these rap streets, Meek Mill is out in the real streets giving back to the less fortunate. But not exactly for free.
Meek was recently spotted giving a proposition to a homeless man, who had apparently asked him for some spare change. "Give me 10 push-ups and I'll give you $20, right now. We ain't giving away no free money," says Meek in footage of the incident.
"You are not going to give me $20," the destitute man says in disbelief. With some effort, the man ends up knocking out 20 push-ups on camera. We hope the Dreamchaser doubled up on the cash out.
In related news, Meek is finding himself in the middle of the Remy Ma and Nicki Minaj beef, as he was name-dropped by Rem as leaking inside information about Nicki's allegedly faulty backside on the Bronx rapper's diss "Shether." "I saw Meek at All-Star; he told me your ass drop/He couldn't fuck you for three months because your ass dropped/NowI don't think you understand how bad her ass got/The implants that you had put in her ass popped," she raps.
Whether those accusations are true or not, Meek will no doubt eventually have to say something about the line while under questioning. Nicki has already responded to one person who wasn't quick enough to deny accusations in the song.
Watch Meek do his good deed of the day below.
40 Hip-Hop Albums Turning 20 in 2017