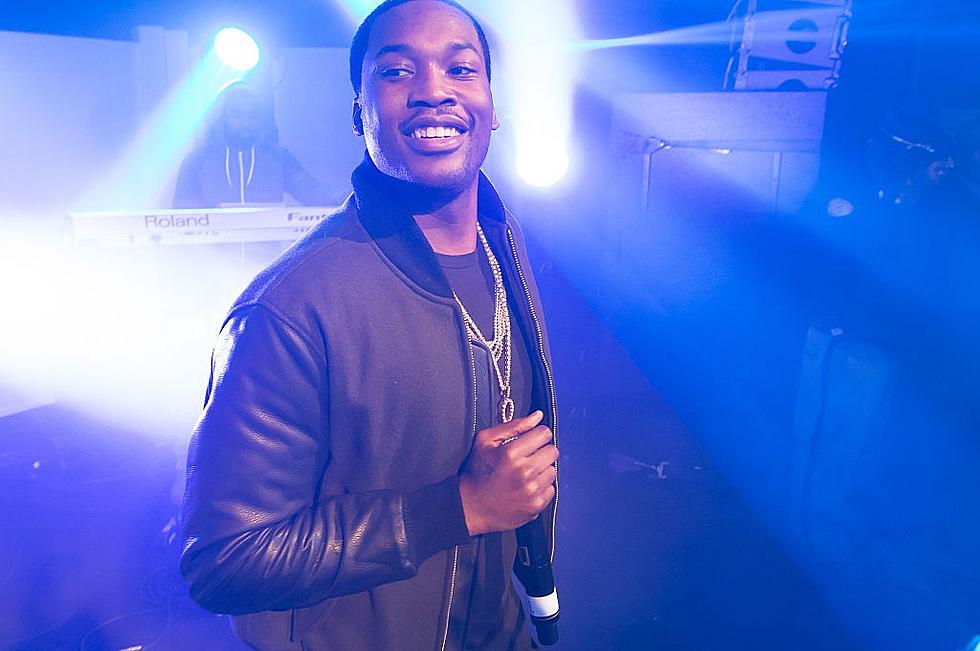 Meek Mill Sings Drake's "Fake Love"
Marcus Ingram, Getty Images
Video has surfaced of the MMG rapper in a lit club packed with people, while Aubrey's new track plays over the speakers. Meek, possibly unknowingly, turns in the direction of a woman with her camera phone out as he belts out a line from the song's chorus.
There was a point in time when Meek was banning any songs from the OVO rapper from being played at parties he was at.
It appears as though Meek is learning to come to terms with his beef with Drizzy, and is now able to laugh it off. A couple of days ago, some disgruntled fans tried to get a rise out of the Philly MC by bringing up his ordeal with the 6 God.
In video of the incident, Meek is sitting on top of an ATV as a burgundy Nissan full of women rolls by. "Look at these fat bitches," the Dreamchasers leader can be heard saying. "Fuck you, Meek," one of the women yells from the passenger seat of the car as it passes with Drizzy's "Back to Back" diss playing from the speakers.
Meek chuckled at the situation, captioning the video of the angry group, "These hoes mad I don't wanna take a pic…tried to drop back to back on me," along with some laughing emojis.
In other Meek-related news, the "Check" rapper was recently spotted making a homeless man do push-ups for $20.
20 Hip-Hop Albums Turning 10 in 2017