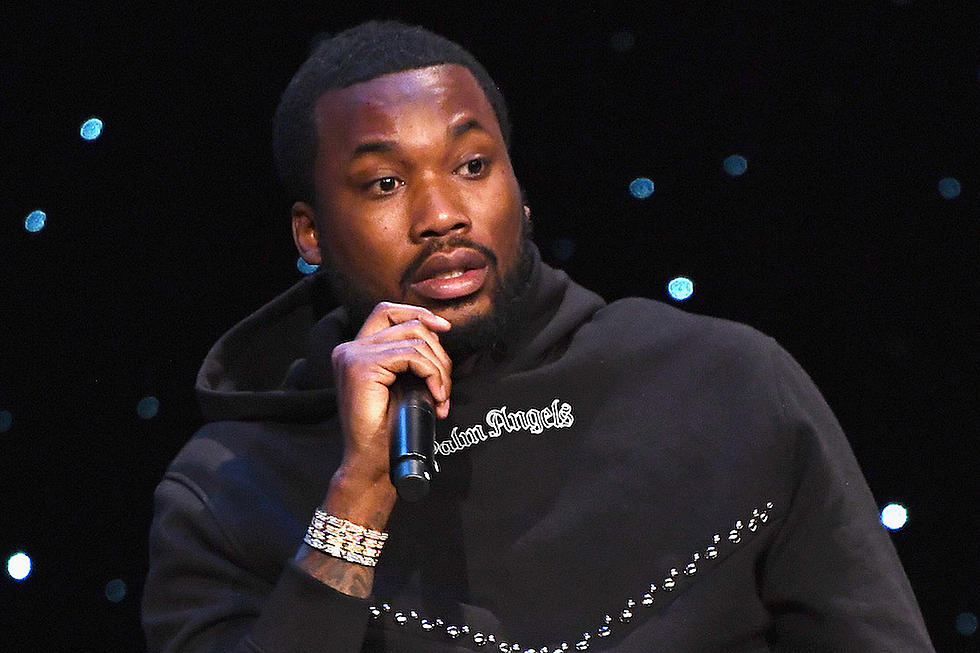 Meek Mill's Smart Probation & Parole Act Introduced to Legislature
Nicholas Hunt, Getty Images
This is the first step to the act becoming law and was pushed through by bipartisan bill sponsors Rep. Jordan Harris (D-Philadelphia) and Rep. Sheryl Delozier (R-Cumberland). According to the group, the bill seeks to, "Incentivize good behavior and rehabilitation for people on probation and parole. Reverse damaging measures that led to Pennsylvania having the third highest percentage of its citizens on probation and parole in America." It marks the first big legislative action brought forth by the group.
"I've been on probation in Pennsylvania my entire adult life, for over a decade. Every aspect of my life is restricted," Meek said. "We need to pass HB1555 and make sure individuals in Pennsylvania never experience confining and oppressive barriers that make it nearly impossible to re-enter society, travel to a job or even provide for their families."
Meek has been working hard to make change while also dealing with his own probation issues. Last month, he was reportedly denied approval to visit Canada by the judge over his case, Genece Brinkley. According to Michael Rubin, Meek also recently missed out on a $450,000 performance because of the judge's denial of his travel request.
See 10 Times Rappers Went at Fox News