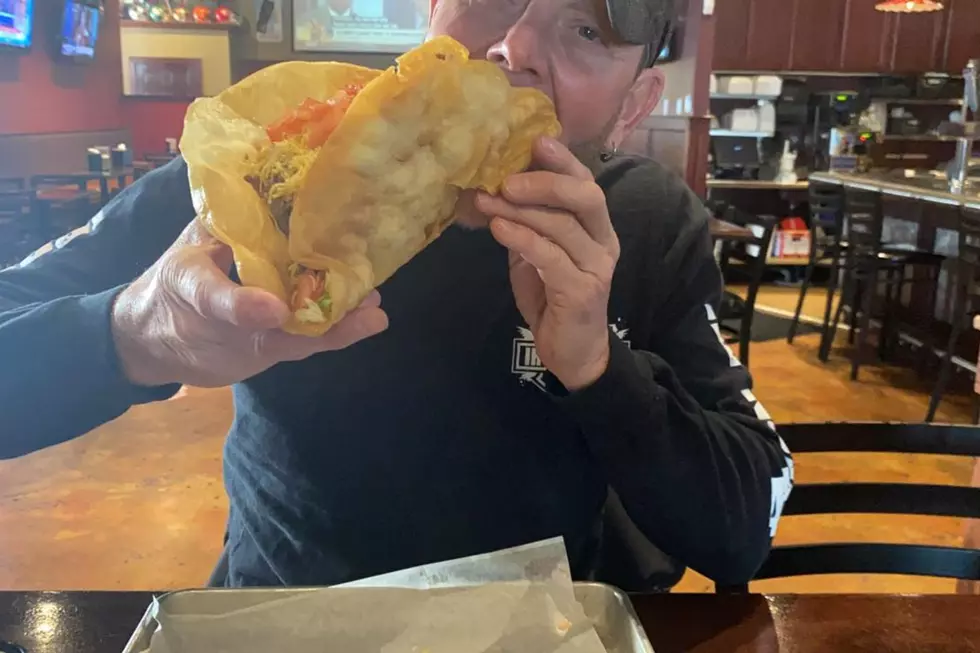 Wow – This Michigan Restaurant Serves Up Gigantic 2-Pound Tacos
Chris Robbins/Jeff Singleton
Located in Southgate, Michigan, this restaurant takes Taco Tuesday to a whole new level with its gigantic 2-pound tacos.
See Also: This Southgate Sports Bar Serves Up a Monster 10-Pound Burger
Mallie's Sports Grill & Bar specializes in giant food creations including tacos and burgers.
There is nothing that satisfies my hunger pains more than tacos. If I could get away with it, I would eat tacos every single day of my life. However, I'm unsure if I could handle one that weighs 2 pounds...I sure would give it a shot though.
By the looks of it, this giant taco just might be the most impressive thing I've ever seen. I mean, seriously look at that beast of a taco.
The 2-pound taco comes with beef or chicken, topped with lettuce, tomato, onions, jalapenos, and tex-mex cheese, served with salsa and sour cream. Each taco is $15, but they're free if you can eat three. I'm sure one would be just plenty for me.
Mallie's Sports Grill & Bar is only about an hour and twenty minutes from the Flint area. It would be the perfect Saturday afternoon road trip with friends. Shoot down there, grab a giant taco, and wash it down with some ice-cold beers. Damn, that sounds good right now.
Seriously, I'm ready to tackle one of those suckers right now.
A couple of my buddies tried their giant tacos recently, they said they're as good as they look.
Mallies might sound familiar to you because they were featured on Man v. Food on The Travel Channel back in 2009 with their 190-pound burger.
Sixteen of Michigan's Smallest Restaurants
These Michigan Restaurants Have All Sadly Closed Since Appearing on National TV
You'd think an appearance on a national TV show like Diners, Drive-Ins, and Dives or Restaurant: Impossible would guarantee success for a restaurant.
That hasn't been the case for these six restaurants, all of which have closed after being featured on national television.
Gallery Credit: George McIntyre
50 Most Popular Chain Restaurants in America
YouGov investigated the most popular dining brands in the country, and Stacker compiled the list to give readers context on the findings. Read on to look through America's vast and divergent variety of restaurants—maybe you'll even find a favorite or two.
Gallery Credit: Paul Feinstein