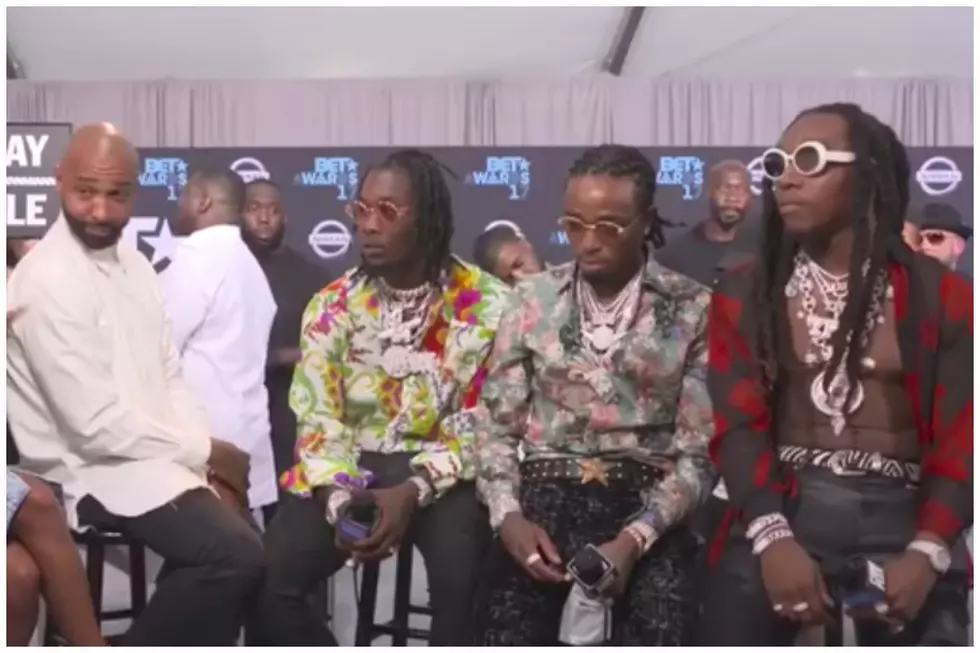 Migos and Joe Budden Almost Got Into a Fight Last Night and the Internet Had Jokes
Youtube
Things quickly went left after Akademiks asked Takeoff about not being included on "Bad & Boujee" to which the rapper replied, "does it look like I was left off of Bad & Boujee"? Akademiks fumbles around a bit as the members of Migos (Takeoff, Offset and Quavo) watch on with mild disinterest.
Joe Budden, however, was far more irritated and after Akademiks proclaims Migos as one of his favorite groups.
Alright," Budden says, interrupting Akademiks. "We gotta wrap this up, though."
"Wrap it up then," says Quavo.
When Akademiks ties to end things, Budden storms off, slamming down his microphone. Migos stand up and face off against Budden, as hangers-on rush on to intervene.
Of course, the internet has been having a field day ever since. Check out some of the most hilarious responses below.
What's Beef? 10 Hip-Hop Twitter Feuds