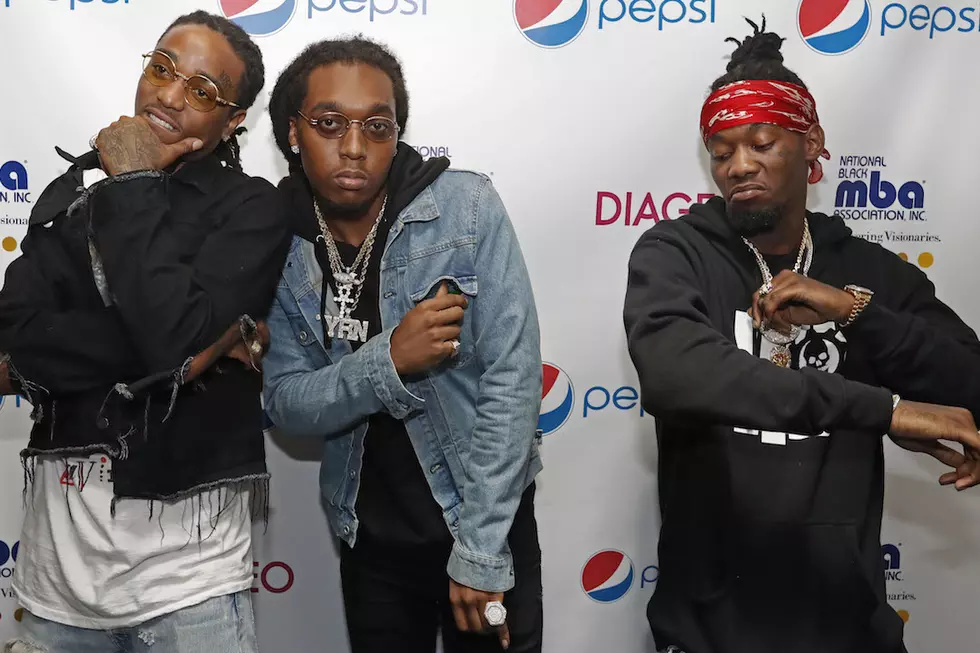 Migos Apologize for Comments About iLoveMakonnen Coming Out: 'We Love All People, Gay or Straight'
Tyler Kaufman, Getty Images
Yesterday, Migos drew heavy criticism from fans for a comment they made in an interview with Rolling Stone about fellow Atlanta rapper, Makonnen, coming out of the closet. When asked about their thoughts about the rapper's decision to reveal his sexual identity, Migos at first appeared baffled by the revelation.
"That's because the world is f—ed up," Offset said in the interview, with Takeoff adding, "This world is not right."
Quavo continued, saying, "We ain't saying it's nothing wrong with the gays," then suggests that Makonnen's sexuality undermines his credibility as a trap rapper. "[Makonnen] first came out talking about trapping and selling Molly, doing all that… that's wack, bro."
They were taken to task on Twitter for their comments, and have since released an apology statement.
"We are all fans of Makonnen's music and we wish he didn't feel like he ever had to hide himself," the statement reads. "We feel the world is f---ed up that people have to hide and we're asked to comment on someone's sexuality."
The statement continued, "We love all people, gay or straight and we apologize if we offended anyone."
Check out the full apology statement below.
20 Rappers & Singers Social Media Loves To Hate