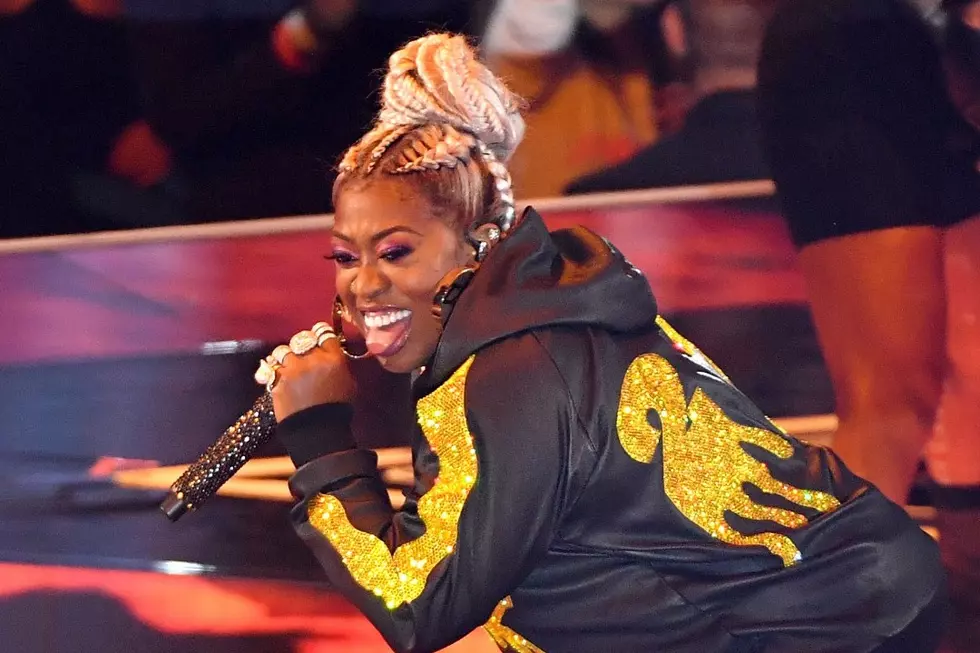 Missy Elliott Reunites With 'Work It' Dancer Alyson Stoner During MTV VMAs Video Vanguard Award Performance
Noam Galai, Getty Images
Prior to her performance, a number of musicians applauded and honored her. "Where would hip hop be without Missy Elliott?" Lizzo asked. Justin Timberlake called her nomination the most overdue award ever, saying she "redefined music."
Along with being honored, Elliott delighted the crowd with a one-of-a-kind medley performance of her greatest hits. The performance began with her in a sea of mirrors and her backup dancers' wigs being literally snatched. She performed "Throw It Back," "The Rain (Supa Dupa Fly)," "Get Ur Freak On," "Work It," "Pass That Dutch" and "Lose Control."
Elliott wore a number of iconic outfits, including a scarecrow and inflatable garbage bag to which she fell into the crowd with. Her production included acrobatics, aerialists, a cornfield, pyro, dancers and so much more.
Most notably, dancer and artist Alyson Stoner, who starred in Missy's "Work It" music video in 2002, came back to the stage to perform her dance during the song.
Most of the audience was seen standing for her entire performance, and the crowd gave a standing ovation after it ended.
Cardi B presented Elliott with the golden Moonman award, calling Elliott's performance "fire" and calling the artist a "living legend."
"I promised I wouldn't cry this time, I cry at every award," she told the crowd. "I never thought that I'd be standing up here receiving this award."
She said hello to her mother watching at home and thanked her, as well as the late Aaliyah, who she said she "missed." She also thanked Janet Jackson and artists that inspired her over the years, including Madonna, and celebrated "every dance community out there."
Elliott is not only an artist but a producer, songwriter and all-around icon. Over her career, Elliott has sold more than 30 million records globally. She was also the first female hip hop artist to be inducted into the Songwriters Hall of Fame.
Previous Michael Jackson Vanguard Award recipients include Jennifer Lopez, Beyoncé, Justin Timberlake, Madonna, Guns N' Roses, Britney Spears, Kanye West, Rihanna and P!nk.
2019 MTV Video Music Awards Red Carpet