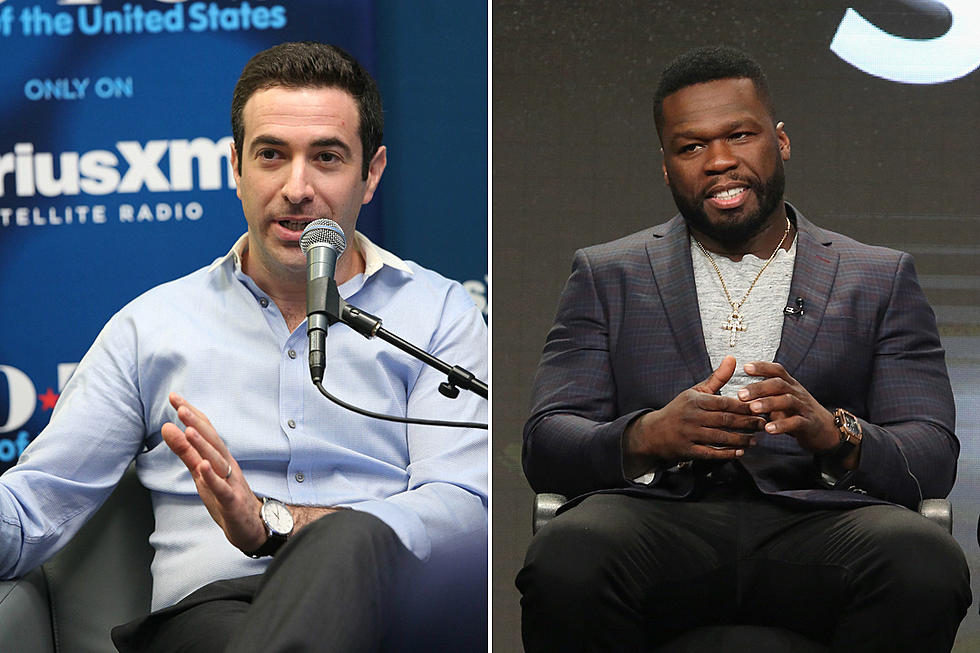 MSNBC's Ari Melber Quotes 50 Cent to Explain Why President Trump Is Dangerous
Rob Kim / Frederick M. Brown, Getty Images (2)
The presidency of Donald Trump has allowed 50 Cent lyrics to become valid references in political discussion.
MSNBC's Ari Melber brought 50's rhymes to the table during a recent conversation about Trump's penchant for lying, or as his adviser Kellyane Conway would call them, "alternative facts." Melber referenced lyrics from 50 Cent's "I'm a Hustler" when talking about the danger behind Trump's lies.
"I hate a liar more than I hate a thief/A thief is only after my salary/A liar is after my reality," Melber recited from memory in the video below.
Melber's quoting of 50 Cent just adds a little more hip-hop flavor to the discussion around President Trump. Snoop Dogg already had people buzzing thanks to his new music video in which he pulls a gun on a Trump-lookalike. The politically charged visual angered Trump, who criticized Snoop via Twitter.
"Can you imagine what the outcry would be if @SnoopDogg, failing career and all, had aimed and fired the gun at President Obama? Jail time!" Trump wrote.
After Trump sent out that tweet, the hip-hop world came to the defense of the D-O-double G. T.I. unleashed one of the more fiery responses to 45th President of the United States.
"@Snoopdogg is a Fuckin Legend you Fuckin Tangerine Tanned Muskrat scrotum skin, Lacefront Possum fur wig wearing, Alternative face, Atomic Dog diarrhea face ass man!!!!," T.I. said. Snoop has also received support from Common and Bow Wow.
Watch the MSNBC clip below, and hear the 50 song Melber's quoting below that.
20 of Your Favorite Rappers Naming Their Favorite Rappers