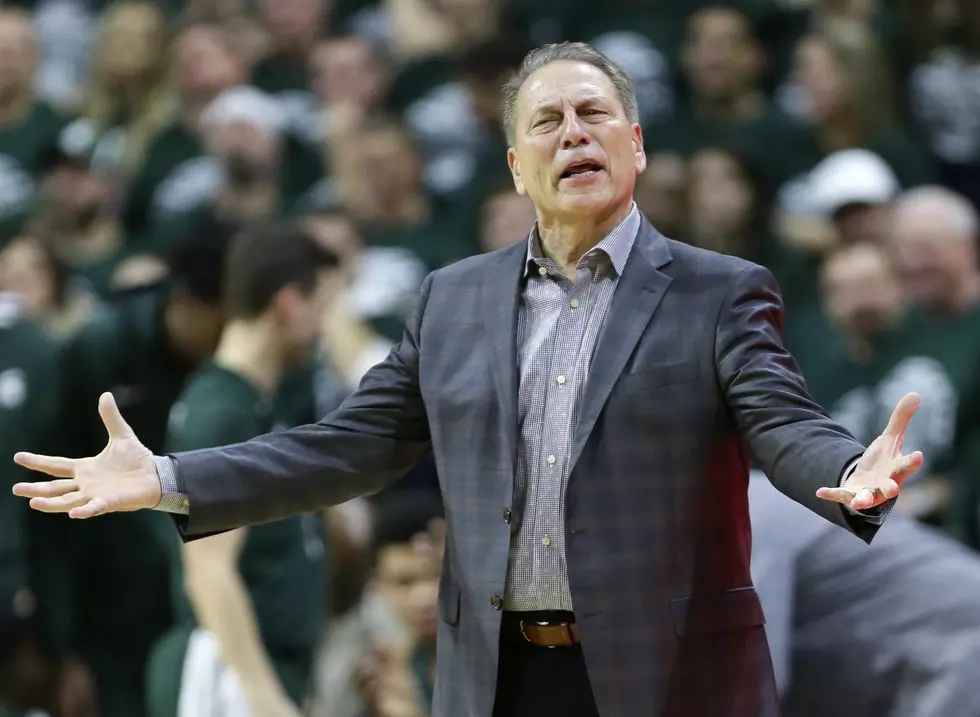 MSU Fans Might Have To Worry About Missing NCAA Tourney This Year
Duane Burleson/Getty Images
For the first time in over 20 years, Michigan State University might not make the NCAA Tournament.
Since Tom Izzo became coach of the Spartans in 1995, Michigan State has never had a losing season and has only missed the tourney twice, in 1996 and 1997.  But that 22 year streak is in danger of being broken this year due to a variety of factors.
First off, Michigan State is currently ranked 11th in the Big Ten with a record of 2-4, which is definitely not where you want to be if you are going to get a tournament bid.  Sure, their overall record is 8-4 and they do have that win over Duke when they were ranked 19.  But, MSU will need to be at least somewhere in the middle of the pack in the Big Ten to expect a tourney invite.
And the other major reason MSU might miss the big dance this year is thing that's ruined everything this last year.  The COVID-19 pandemic.  Let's look at the cancelled game against Iowa tonight.  A game against the 5th ranked team in the country could have been a huge momentum changer for the Spartans season.  A win against Iowa would have pushed them up the rankings to 7th in Big Ten and put them in a much better position to get a tournament bid.
Michigan State gas a pretty steep hill to climb to become competitive in the Big Ten, and that hill has to be climbed while games are being cancelled because of COVID-19.  It's much harder to "catch up" to other teams in the rankings when you can't even play the games you have scheduled.
So, after Michigan State loses out on the opportunity to play in the NCAA Tournament with a fantastic team last year, the Spartans might lose out on playing in the tournament this year as well.  The only difference is that this year it won't be because the entire tournament was cancelled, it will be because the team didn't deserve to go.
Michigan State has 13 more regular season games to play.
NEXT: Michigan's Howard Island For Sale for $395K