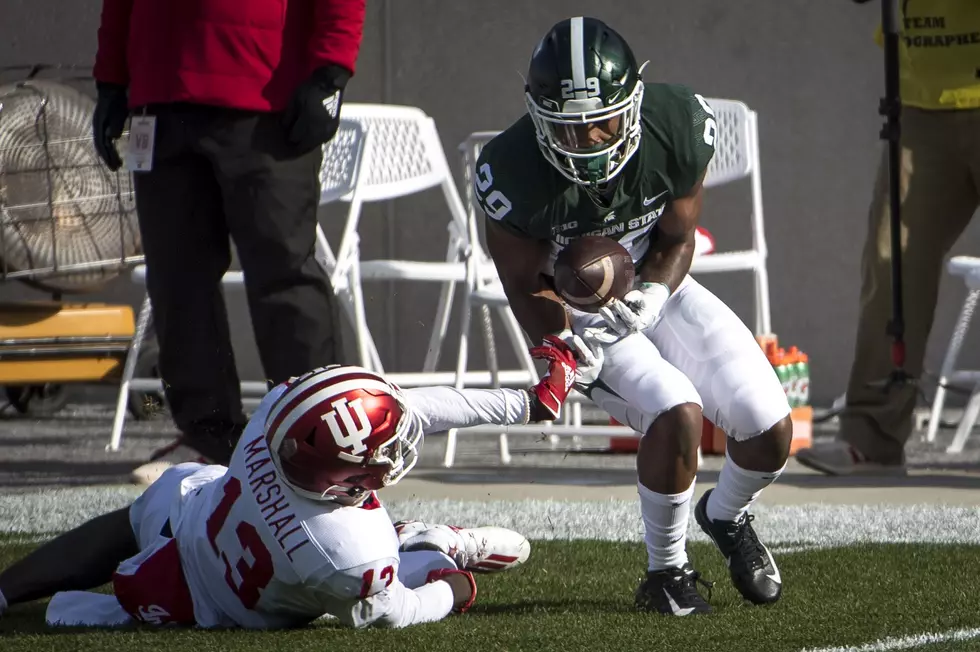 MSU's Shakur Brown Nationally Tied For The Most Interceptions
Getty Images
Almost an interception per game is impressive. It's been an impressive season for Shakur Brown. Or as I call him Pac Brown. It's a reference to 2-Pac and Doc Brown from Back to the Future." It hasn't been the best season for MSU and Shakur's play at corner, at times, has been one of the few bright spots for the Spartans.
Call him whatever you want, you can call him tied nationally for the most interceptions in college football. He has 5 in 6 games. It's been a pretty forgettable season for Spartan fans, he is trying to give the fans something to remember. This is an impressive stat considering some of the guys he is tied with have played in 3 or 4 more games. Click here to see the statistical information from ESPN. 
He didn't have one against Ohio State last weekend ending back-to-back games with 2 picks against Northwestern and Indiana. So, he had 5 picks in 5 games. MSU will need him to be solid at corner this weekend at Penn State if they want to finish on a high note.
Shakur Brown has been one of our best defensive backs this year. I remember a few years a ago hearing his name for the first time... On an interception returned for a touchdown.
He had 2 more picks against that guy this year. Too bad we can't play Peyton Ramsey every week.
Enter your number to get our free mobile app
UP NEXT: The Ten Greatest MSU Spartan Athletes of All Time