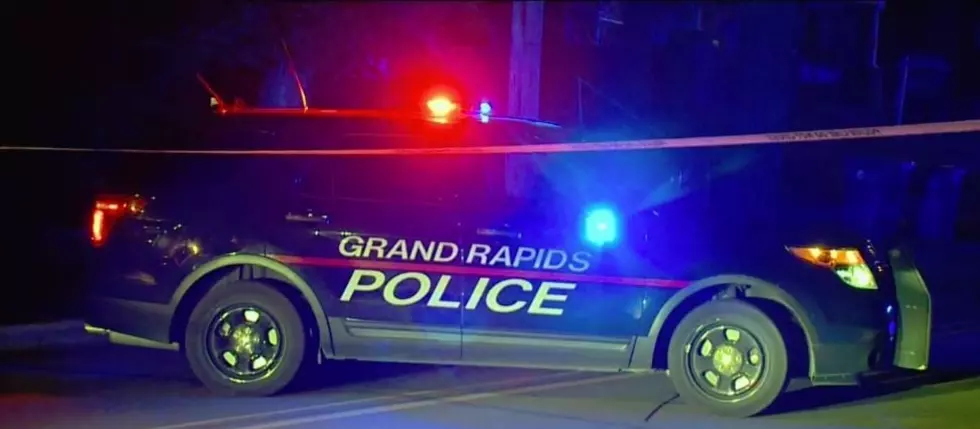 Multiple Shootings in Grand Rapids Thursday Night
GRPD, Facebook
Grand Rapids Police are investigating three shooting incidents that occurred in the evening hours Thursday, May 5, 2022.
According to Wood TV 8, the first shooting happened around 5:35p.m. Thursday in southwest Grand Rapids. A 41-year-old woman was shot in the 2300 block of Buchanan Ave. SW near Burton St. SW
Witnesses report that  the woman was outside when multiple suspects got out of a vehicle and fired multiple rounds. She was admitted to the hospital in serious condition with multiple gunshot wounds the legs; she is expected to survive.
Around 6:05p.m. another shooting took place at Wing Heaven, at 2020 Eastern Avenue SE near Burton St. SE.
According to Wood TV 8, two people got out of a vehicle and shot several rounds into the restaurant. Police did not find any victims.
The third shooting occurred around 8p.m. in southeast Grand Rapids. Two men were shot outside of a home in the 1200 block of Cass Avenue SE near Hall Street.
The 22-year old and 27-year old victims were taken to the hospital with injuries not considered life-threatening. According to GRPD, a dark SUV was seen speeding away from the area.
Police are investigating to see if the shootings are related.
Anyone with information on any of the shooting incidents is asked to contact GRPD at 616-456-3380 or Silent Observer at  616-774-2345.
This is a developing story.
Here Are the Most Dangerous Cities in Michigan
Unfortunately, the Motor City isn't the only dangerous place in Michigan. Of course, Detroit makes the list, compiled by
Road Snacks
, but there are nine other cities and townships throughout our state which have exceptionally high crime rates.