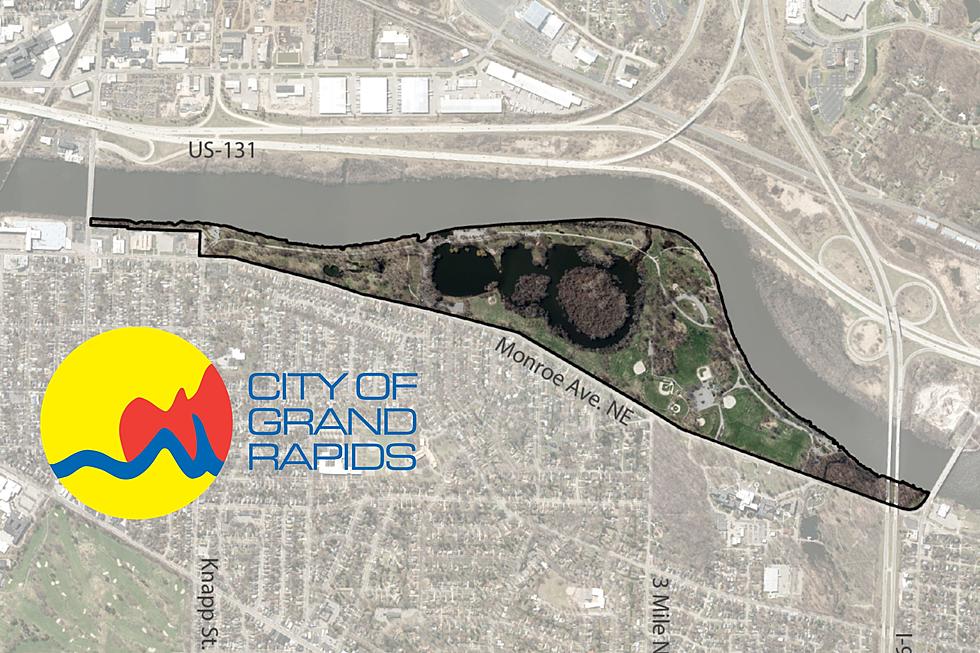 New Amphitheatre, Boat Rentals, & Dog Park Could Be In The Future At GR's Riverside Park
📷 City Of Grand Rapids
The City of Grand Rapids is asking residents to weigh in on what improvements they'd like to see at Riverside Park.
Following a community forum on Tuesday at the park, the Grand Rapids Parks & Recreation Department laid out possible upgrades to the park online as part of the city's masterplan review.
Every five years the city updates their parks' master plan and the community can have a say in what happens at the park.
Below are proposed improvements including a possible amphitheater, dog park, large event shelter with boat rentals, and more.
PROPOSED (ORANGE)
A. Renovated restroom and new maintenance building (north)
B. Improved boat launch parking - reconfigured to provide better access to the river
C. Off-leash dog area (fenced)
D. Remove parking along northern entry drive - all new roads to be 20 ft wide with curb and gutter
E. Renovated restrooms and shelter - Bandshell Shelter near baseball fields
F. Improved large event area
G. New nature-based play area
H. Stormwater daylighting
I. Picnic area on lagoon island
J. New restroom and shelter (2022 improvements)
K. New large event shelter with boat rentals, restrooms, concessions, terraced overlook (300 capacity, +/- 7,000 sf). Expanded and reconfigured parking lot for 120 cars
L. Parking improvements at southern boat launch
M. River ampitheater
N. Additional crosswalks at Graceland St., Melbourne St., and Park Lane Dr. N
EXISTING (BLUE)
A. Restroom and maintenance building
B. Boat launch
C. Soccer field
D. Little League baseball complex
E. Restrooms and shelter
F. Disc golf
G. Lagoon
H. Parking
I. Large group shelter
J. Pump station
K. Pedestrian bridge
The city is taking public comment on the proposals online until October 25th. You can share your thoughts on the City Of Grand Rapids Public Input Page.
Take a Virtual Tour of Downtown Grand Rapids
CHECK IT OUT: Signs of Hope Around West Michigan