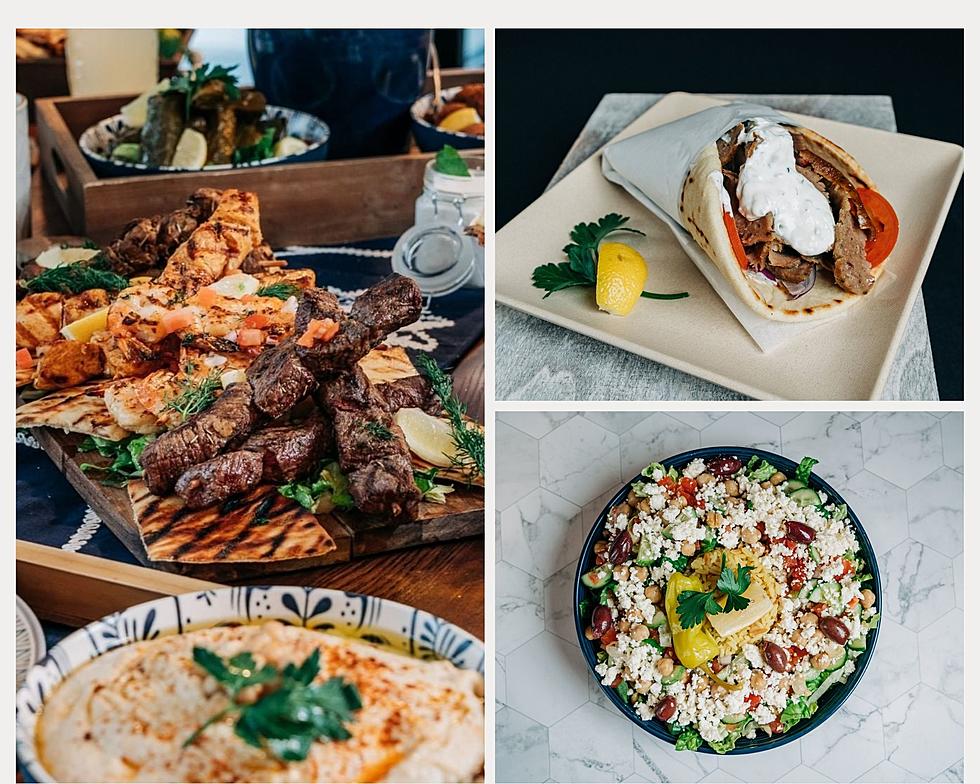 New Greek Restaurant Coming to SW Grand Rapids Area
The Great Greek Mediterranean Grill, Facebook
Love Gyros, Greek salads, Falafel, and Souvlaki? A new Greek restaurant is coming soon southwest of Grand Rapids!
Someone was just asking where to get good Greek food around GR in one of my foodie Facebook groups! Well, here's a new spot to try.
A very reliable source told me they saw a sign in the window announcing the arrival of The Great Greek Mediterranean Grill in Byron Center.
So, I checked out their website, and yes indeed, it lists a location at 8233 Byron Center Ave SW as "coming soon"!
It looks like The Great Greek will be moving into a strip mall with Byron Center Nutrition, Sheldon Cleaners, and Boardwalk subs.
The Great Greek Grill has multiple locations across the U.S., including two in Michigan, Troy and Shelby Township. Like the Byron Center location, two more restaurants are coming soon to Ann Arbor and West Bloomfield.
So what's the food like? According to their website:
Created from recipes enjoyed around family tables throughout the Mediterranean for centuries, The Great Greek is a modern take on classic tastes like savory meats, fresh vegetables, delicious sauces, and more. From comfort-foods fresh off the grill, to lighter-tasting seafood and salad, to nutritious well-balanced meals, everything at The Great Greek is meant to satisfy your appetite and your palate.
The Great Greek serves up Hummus, Tirokafteri, and other dips with Pita Bread. They also offer Spanakopita, Gyros, Greek salads, Falafel, Souvlaki, and more, plus desserts and kids items too.
Check out the full menu here and stay tuned for news on an opening date!
MORE TO EXPLORE: Michigan Restaurants Featured On The Food Network