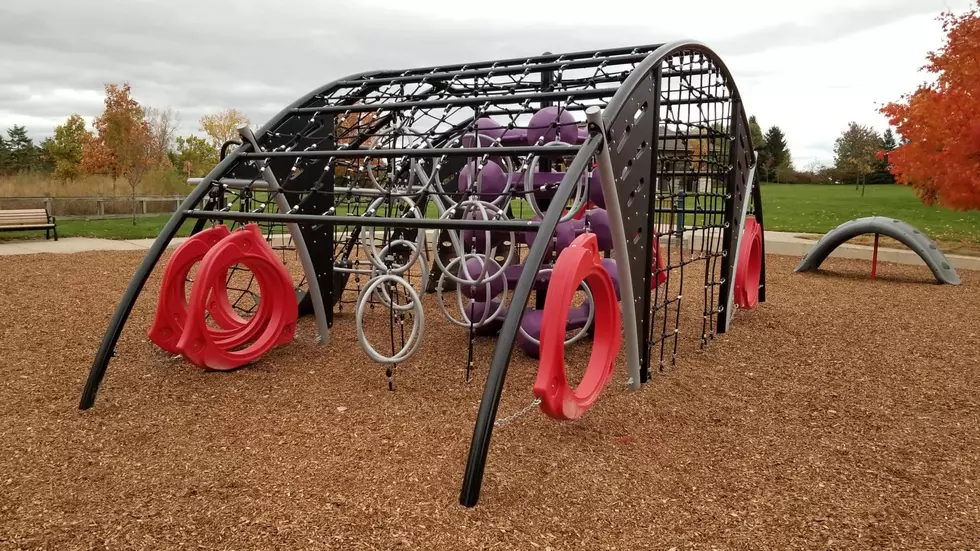 New 'Ninja Warrior' Themed Playground Opens At Millennium Park
Kent County Parks Department Facebook
A brand new playground just opened to the public at Millennium Park and it's a one of a kind.  If you've seen the show American Ninja Warrior, you might recognize some of the new installations and structures at Millennium Park.
The new Ninja Warrior themed playground is a completely unique design that is making its debut right here in West Michigan.  The Kent County Parks Department says that "This design is the first in the USA".
It may not be the best weather right now, but there are still several weeks of warm enough weather to enjoy the new playground before winter kicks off.  And who knows, maybe this playground will still be fun to play on with a few inches of snow on the ground.  It might add some additional padding to the ground if you fall off one of the structures.
West Michigan Art Teacher Spreads Joy with Sidewalk Drawings