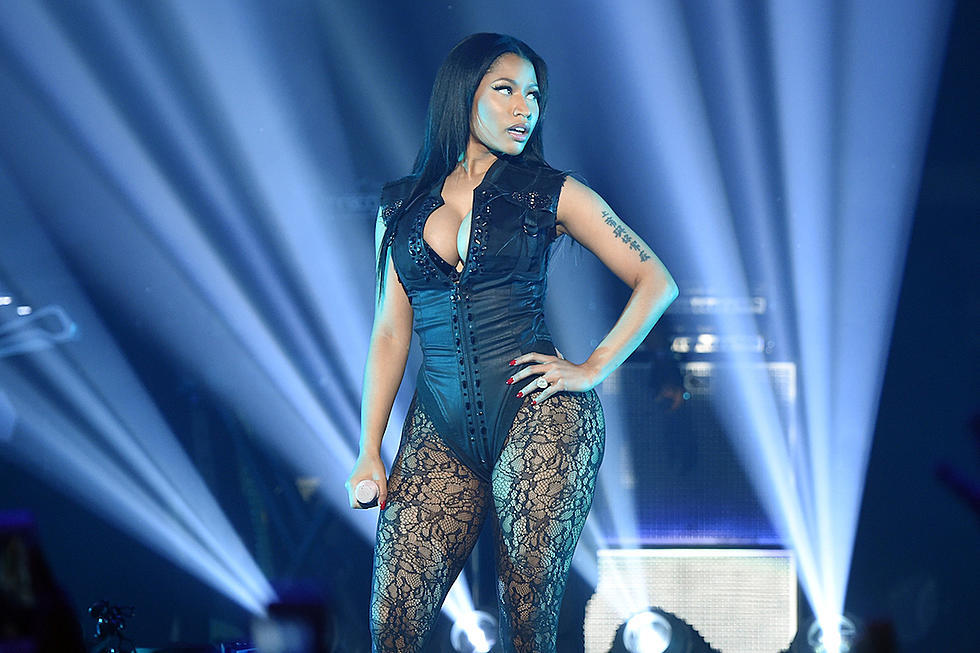 Nicki Minaj's Clothing Line Discontinued at Kmart
Jamie McCarthy, Getty Images
Nicki Minaj and Kmart have discontinued their partnership in the rapper's clothing line.
Reps for the store revealed the news on Saturday (Feb. 25), amid reports that were floating around social media. "Kmart is thrilled that we were the first retail partner to create a custom apparel line for Nicki Minaj," a rep for the company tells Billboard. "From the development of the line, to showcasing it in stores, to designing exclusive capsule collections, we have enjoyed a positive relationship with Nicki Minaj and her team over the last three years. As our partnership came to a close in 2016, we would like to thank Nicki Minaj for being a great partner and wish her continued success in her future endeavors."
Though the partnership appeared to end last year, a new tweet is what brought the topic to light. The account @KmartFashions recently posted the since-deleted tweet, "Due to a dramatic decrease in sales, Nicki Minaj's clothing line will soon be discontinued."
Kmart later responded to the message from the unaffiliated account with the following tweet: "@kmartfashions is not affiliated w/ @kmart. We're proud of the partnership w/ Nicki Minaj & great products brought to members & her fans."
Most of Minaj's apparel is now being sold at a mark down on Kmart's website.
The Young Money rapper currently has bigger fish to fry, as she was recently verbally chin-checked by Remy Ma.
Twitter Responds to Remy Ma's Nicki Minaj Diss "shETHER"