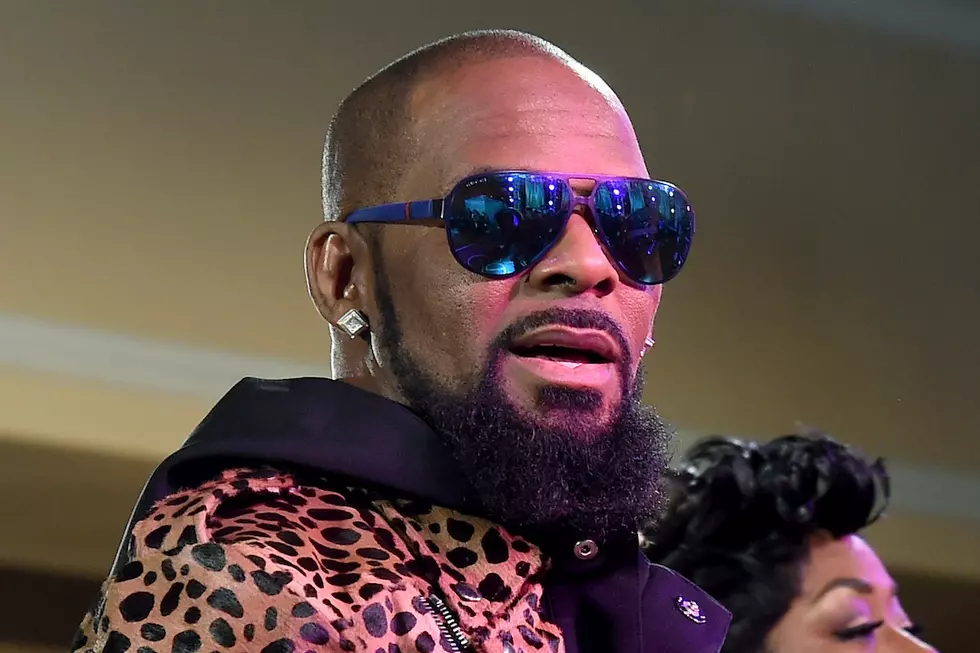 R. Kelly Denies Sexual Relationship With Underaged Girl
Ethan Miller, Getty Images
Another woman has come forward to say that she had a sexual relationship with R. Kelly when she was a teen. Now, R. Kelly is denying the latest allegations.
Earlier this week, in a disturbing BuzzFeed interview, Jerhonda Pace details how, at 16, she met R. Kelly after attending his 2008 Cook County courthouse appearances when the star was facing child pornography charges. Pace, then named Jerhonda Johnson, defended Kelly to reporters during the trial and says she eventually engaged in a sexual relationship with Kelly while she was still underage. Last month, Kelly was accused of allegedly holding women against their will at properties in Atlanta and Chicago in what was described as an abusive "cult."
In a statement to CNN, Kelly's publicist Trevian Kutti denied Pace's allegations.
"The allegations against Mr. Kelly are false, and are being made by individuals known to be dishonest. It is clear these continuing stories are the result of the effort of those with personal agendas who are working in concert to interfere with and damage his career," the statement read. "Mr. Kelly again denies any and all wrong doing and is taking appropriate legal action to protect himself from ongoing defamation."
Kelly has a long history of alleged sexual relationships with underage girls. In 2002, Kelly was charged with 21 counts of child pornography related to his allegedly videotaping himself having sex with an unidentified underage girl. The case went to trial in 2008, by which point he was facing only 14 counts. He was acquitted on all charges.
10 Most Shocking Arrests in Hip-Hop