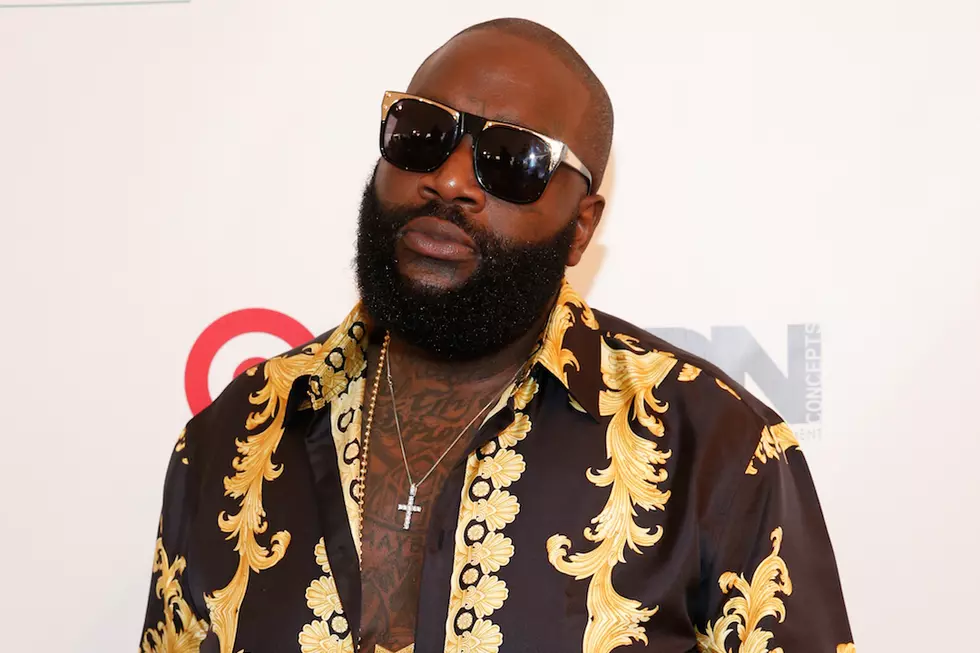 Rick Ross Is Already Planning to Drop a New Album [VIDEO]
Brian Ach, Getty Images
Depending on when you came into hip-hop, you might remember when a rapper dropped one album every two years or so and that was it. There were no mixtapes in between, no one-off singles and fans simply had to wait until the artist came off tour or a long sabbatical.
These days, however, dropping an album once every two years will get you quickly forgotten, since music now comes out at a lightning speed pace. Take Future, for example, who dropped two albums in just seven days.
Another artist who's adopted the new way of putting out music is Rick Ross, who's already releasing a new album, despite dropping his Rather You Than Me LP just days ago.
In an interview with Papa Keith's The Beat Show in Miami, Rozay said the new project will be called Port of Miami 2: Born to Kill, which will be a part two of his first Port of Miami album that dropped in 2006.
"As far as the tenth, I'm closing out the tenth with the tenth," the rapper explained. "My tenth album before I close out my tenth year."
You can check out his interview above.
10 Hip-Hop Artists Who Successfully Reinvented Themselves
33