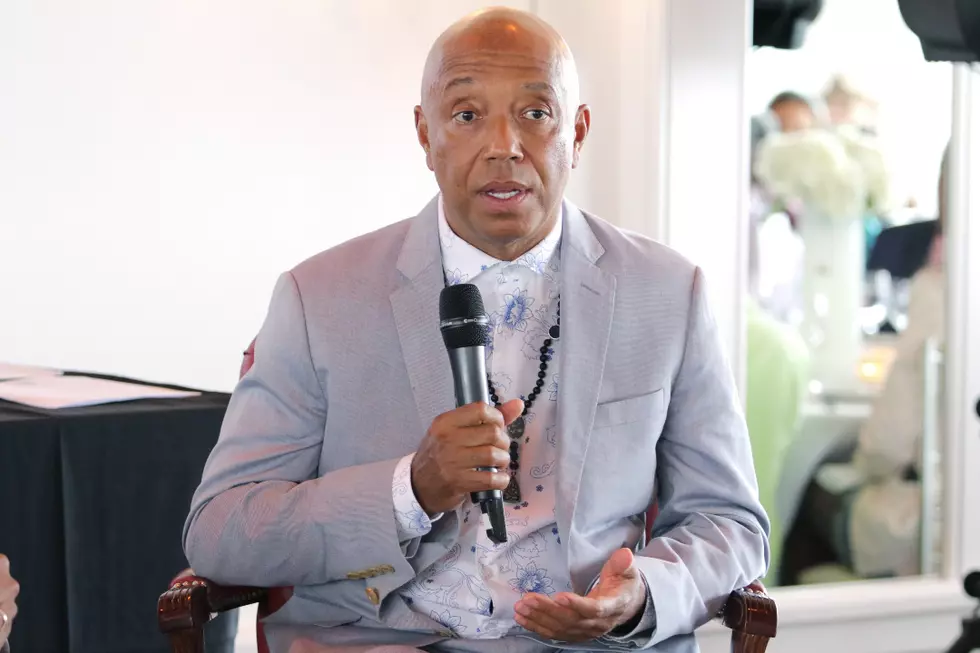 Russell Simmons Faces Another Rape Allegation
Jerritt Clark, Getty Images
Early Tuesday morning (July 10), Alexia Norton Jones, granddaughter of the book publisher W.W. Norton, came forward to discuss the assault she claims to have experienced at the hands of Simmons in an interview with Variety. Jones' claims stem back to November 1990 in New York City.
According to the publication, Jones filed a police report with the NYPD from her Arizona home this past spring following the widespread accusations by other women against Simmons. Although the alleged attack took place 28 years ago, and falls outside the statue of limitation in New York, Jones wanted to share her story in support of the other women who have come forward. She is not seeking any monetary damages.
In the detailed account of her assault, Jones claims that after her first date with Simmons he asked her to accompany him to his new apartment in downtown Manhattan. However, instead of being offered a tour of the lofty space, Jones alleges he pushed her against a wall and raped her. "It was such a fast attack," she told Variety. "He pulled my dress up. I must have said no seven to 10 times." Jones goes on to describe how she felt "worthless" after the alleged attack, and that she previously experienced sexual abuse as a teenager.
Jones also brings up the topic of race, and how it felt to as a young Black woman to be betrayed by a powerful Black man. "We black women in the community didn't want him to fail, she writes. "We wanted him to succeed. As a black woman, we are told we have less value in society already. And then you have someone who is supposed to be a leader, and what he did to me. I was a gem. And he turned me into dirt."
In the wake of Jones' accusations, Simmons issued a statement to XXL. "I have respectfully, factually and comprehensively denied the charges of sexual violence against me," Simmons said. "From the very first allegation in October, I have provided statements of witnesses who testified to my innocence some thirty years ago. Most witnesses from years back were and remain afraid for their standing, their families and their professions."
"It is certainly true that there were and remain hurdles to calling out abusers," he continued. "I have said from day one that I support and advocate truth telling and holding abusers fully to account." In a statement to Variety, Simmons claims that he and Jones dated for some time, which she denies.
See New Music Releases for July 2018