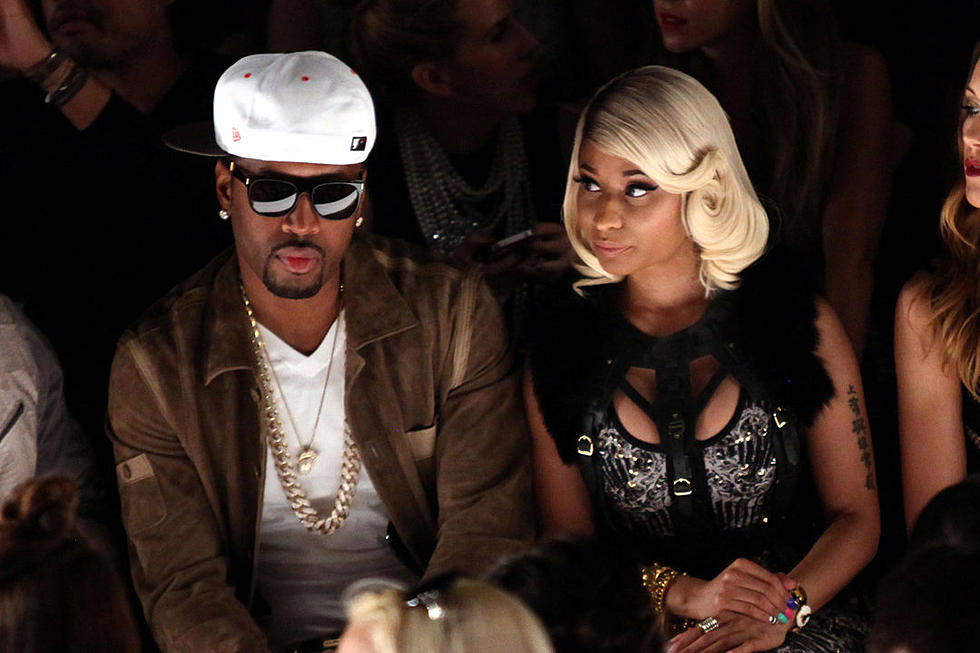 Safaree Samuels Remembers His Uncle, Calls Out Nicki Minaj [VIDEO]
Taylor Hill, Getty Images
Vincent Roper, a native of Jamaica, was a retired craftsman who often come by Safaree's house to cook for him. The rapper said that his uncle was the only family member in the states that he was close to.
"You know, I never had someone taken from me you know? So, this is definitely the hardest thing I ever had to deal with in my life and he's my mother's brother," he said. "It's just, like we were close, you know? He used to come by always clean my cars and we used to ride motorcycles. He used to always cook. So...we were close."
Safaree also added that his ex-girlfriend Nicki Minaj was also close to his uncle when they were a couple. Sadly, Nicki has not reached out to offer her condolences, much to Safaree's disappointment.
"When me and Nicki were together he used to be at the house," he recalled. "He used to be cooking, cleaning, stuff like that - for us. He was my only uncle that I had out here. I haven't heard anything from Nicki since it happened. I just, I don't know."
Meanwhile, Safaree is asking his fans for help in finding the person who killed his uncle. Police still doesn't have a suspect or a motive in this case. Anyone with information are asked to contact the Palmdale Sheriff's Station at 661-272-2400.
We want to send our heartfelt condolences and prayers to Safaree and his family.
50 Inspirational Quotes From Your Favorite Rappers