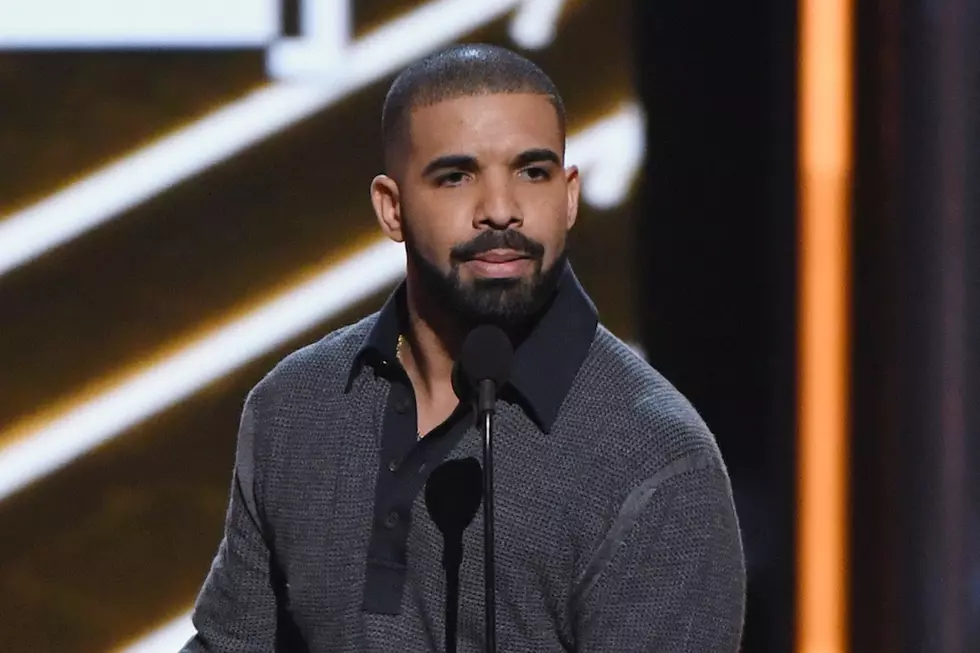 A Snippet of Drake's New Song Has Fans Going Nuts [VIDEO]
Ethan Miller, Getty Images
Drake's playlist More Life is not even a year old and fans are already yearning for new music from him. Case in point: a new snippet of a Drake track surfaced online and fans are going bonkers.
In the brief Twitter clip above, Drake is telling his lover, "Don't pull up at 6AM to cuddle with me / You know how I like it when you lovin' on me" before the bass-heavy beat drops. It's only a 11 seconds, but it's enough for fans hoping that Drake drops some new material.
"I need @Drake drop the full song to that snippet, do it for all the Scorpios," wrote one fan. Another person tweeted, "Now Eminem is back making music, he needs to team up with Drake & it would be like a dream come true."
This snippet comes after Drizzy had fans going nuts with a photo of himself posing with Stranger Things star Millie Bobby Brown at one of his Australian shows.
In other news, Drake revealed that he has a collection of Hermes Birkin bags for his future wife. "I'm a fan of Hermes Birkin," he said during his interview with The Hollywood Reporter. "There are very few tangible things that hold their value and you sort of appreciate as the years go on. It was one of those things that I started collecting as well, for the woman that I end up with."
Check out some of the fans' reactions below.