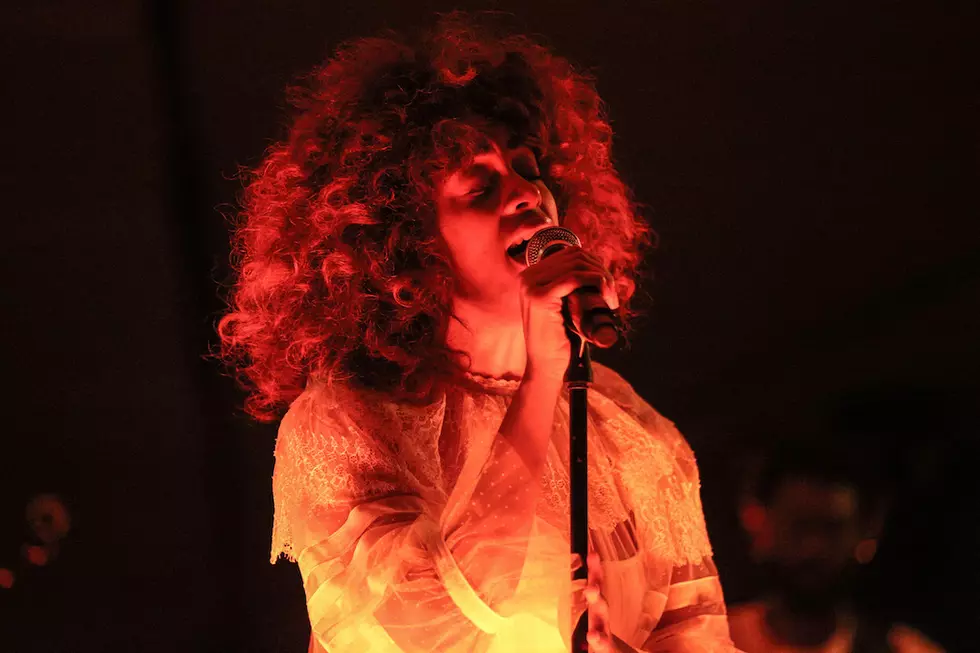 Solange Tears Down Walls, Delivers Powerful Performance at Guggenheim Show [PHOTO]
Rich Fury, Getty Images
Solange brought her Seat at the Table to the Guggenheim Museum in New York as part of the Red Bull Music Academy Festival on Thursday (May 18). The R&B singer delivered a powerful performance that tore down walls and put Black power on display, according to Billboard.
"Being a black woman of color, I'm not settling for just being here, but tearing the f---ing walls down," she told attendees at her artful "An Ode To" performance.
Prior to the event, ticket holders were asked to wear all white and check their phones at the door. During the show, Solange and her musicians - who wore all-red, yellow, blue, black or brown outfits - performed songs from the album, while eight dancers perform a dance interpretation on the spiral steps to all the way down to the ground floor's stage section.
The dancers moved to "Scales" before letting Solange and her band take over to perform "Rise." singers to perform the opening track off A Seat at the Table, "Rise." They also performed "Weary" and the Grammy-winning track, "Cranes in the Sky."
Overall, Solange delivered a masterful aural experience of A Seat at the Table at the Guggenheim. Her performance solidifies her as one of the most innovative minds in the R&B world. Peep the photos below.