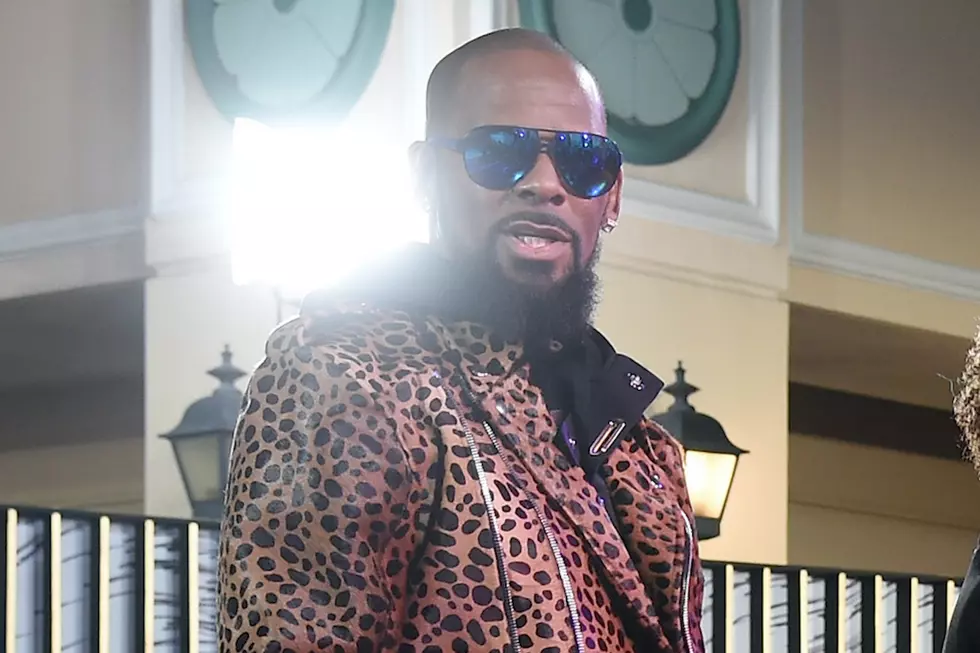 Spotify Removes R. Kelly's Music From Its Playlists Under New Hate Content & Hateful Conduct Policy
Ethan Miller, Getty Images
The ramifications of the #MuteRKelly movement continue. Now, Billboard reports Spotify has removed R. Kelly's music from its editorial and algorithmic playlists.
Under Spotify's new public hate content and hateful conduct policy, the company will no longer promote Kelly's music in any way, and will remove his songs from playlists like RapCaviar, Discover Weekly or New Music Friday, as well as its other genre- or mood-based playlists, Billboard reports.
"We are removing R. Kelly's music from all Spotify owned and operated playlists and algorithmic recommendations such as Discover Weekly," Spotify told Billboard in a statement. "His music will still be available on the service, but Spotify will not actively promote it. We don't censor content because of an artist's or creator's behavior, but we want our editorial decisions -- what we choose to program -- to reflect our values. When an artist or creator does something that is especially harmful or hateful, it may affect the ways we work with or support that artist or creator."
In recent weeks, the #MuteRKelly movement has picked up steam, heightened by an open letter from women of color within the Time's Up protest movement for radio stations and companies to disengage with the singer. The letter details the long list of sexual misconduct and sexual assault allegations against R. Kelly, including marrying a girl under 18 years-old, being sued by at least four women for sexual misconduct, statutory rape, aggravated assault, unlawful restraint and furnishing illegal drugs to a minor, and being indicted on 21 counts of child pornography, among other allegations.
"When we look at promotion, we look at issues around hateful conduct, where you have an artist or another creator who has done something off-platform that is so particularly out of line with our values, egregious, in a way that it becomes something that we don't want to associate ourselves with," Jonathan Prince, Spotify's vp/head of content and marketplace policy, told Billboard. "So we've decided that in some circumstances, we may choose to not work with that artist or their content in the same way -- to not program it, to not playlist it, to not do artist marketing campaigns with that artist."
While Kelly is the only artist who was mentioned specifically under the policy, other artists may be affected. Head over to Billboard for the full statement about the change from Spotify.
20 Best R&B Albums of 1997