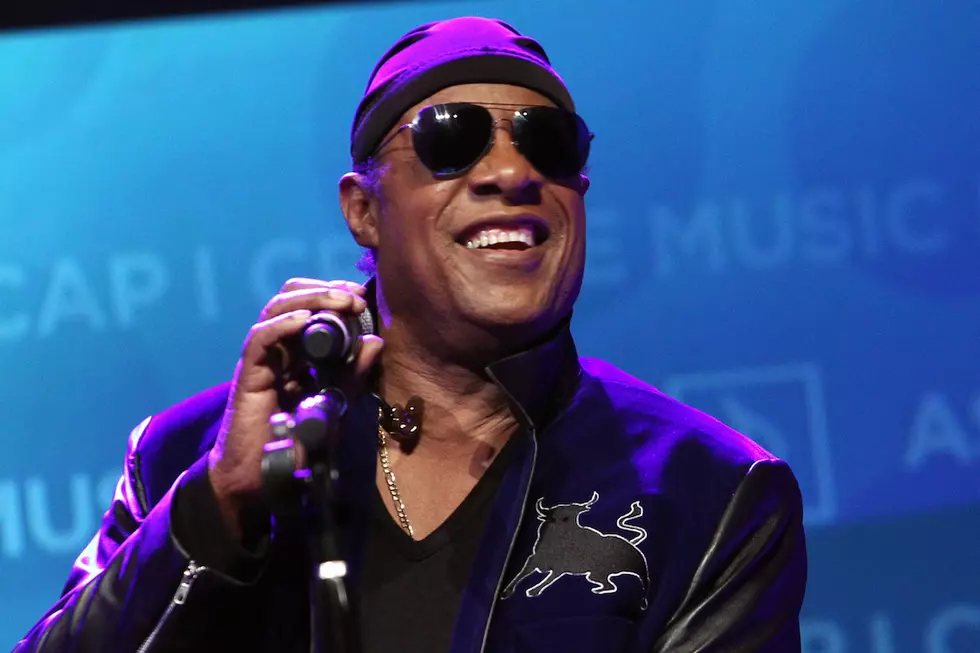 Stevie Wonder Announces Summer Tour 'A Celebration of Life, Love & Music '
Tommaso Boddi, Getty Images
Stevie Wonder fans rejoice—he's just announced a summer tour, The Stevie Wonder Song Party: A Celebration of Life, Love & Music.
Of course, if you enjoy music of any genre, you have to realize that Wonder is a national treasure. While the tour won't be long, it's incredibly significant given his living legend status.
"The Song Party" will hit four cities—Las Vegas, Atlantic City, National Harbor (Maryland) and Springfield (Massachusetts). The tour is being billed as an "immersive, participatory experience" and kicks off on August 4 in Vegas with five dates there, before finishing up on September 1 in Springfield.
Wonder reportedly teased the "Song Party" stops at a private concert in Los Angeles last week that also marked his 68th birthday, where Donald Glover and Kelly Rowland were also on hand. He's also planning to release a new album, Through the Eyes of Wonder, later this year.
Wonder hasn't toured extensively since his 2015-2016 tour for his 1976 classic, Songs In the Key of Life. Here's hoping maybe he's plotting another album tour. Possibly for Innervisions or Music of Mind? We can dream, right?
In the meantime, you can catch him on his short summer trek. Tickets start at $69 and go on sale to the general public this Monday, May 21 at 10 a.m.
50 Greatest Female R&B Artists of the 90s