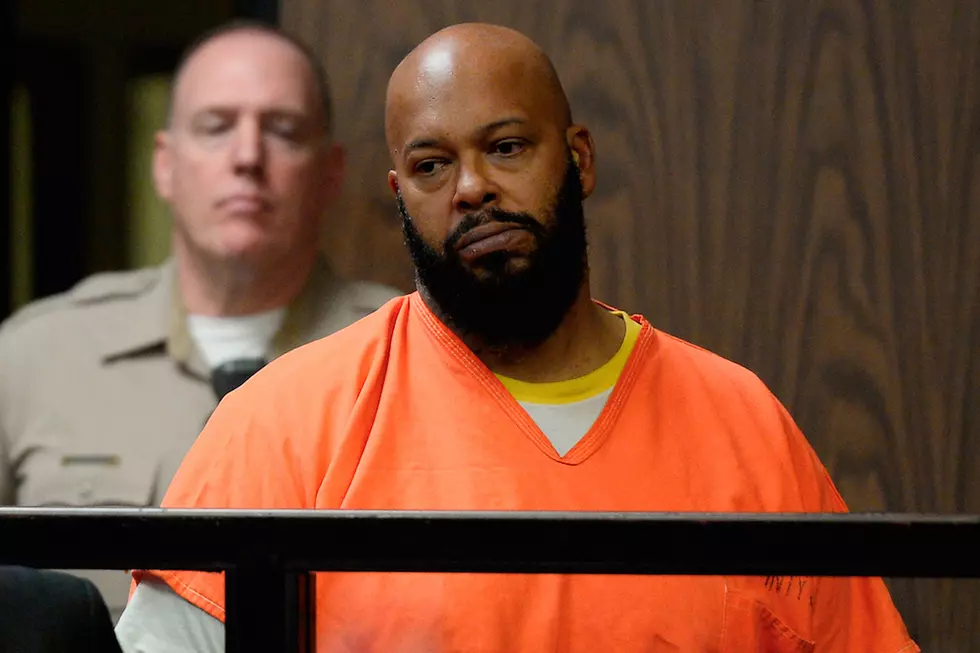 Suge Knight Loses His 15th Defense Attorney In Murder Case
Pool, Getty Images
Marion "Suge" Knight's murder trial has hit another snag. On Friday (March 23), Judge Ronald S. Coen released attorney Dominique Banos, citing a conflict of interest.
According to the Associated Press, Judge Coen stated to the court that Banos is being targeted in a witness tampering case involving Knight's two previously dismissed lawyers.
According to AP, after Coen finished announcing the dismissal, Knight launched into an animated, minutes-long monologue denouncing prosecutors and jail officials, saying their investigations and the limitations put on his visitors and phone calls have forced him to blow through attorneys and settle for bad ones.
"All this stuff's a way-out, crazy situation," he told the court. "I should be able to spend my money the way I want it."
"These attorneys, nobody in the world would use these attorneys for a jaywalking ticket!" he added.
Judge Coen appointed a 16th attorney, Robert DeBlanc, much to Knight's chagrin. The former rap mogul told the judge that he already hired another attorney, without giving his name.
After three years, the case has delivered more twists and turns than a pretzel. In February, Knight's fiancée, Toi-Lin Kelly, was sentenced to three years in jail for violating a court order by arranging jailhouse phone calls for Knight with producers of a BET documentary about Death Row Records, a label he founded in 1988.
Last year, Toi-Lin Kelly was indicted by a grand jury for selling the hit-and-run video to TMZ for $55,000. A Los Angeles judge sentenced Ms. Kelly to 100 hours of community service and serve five years on probation.
Coen scrapped an April 9 trial date and scheduled another hearing in May.
10 Criminal Convictions Outside of Hip-Hop That Shook Up the Culture