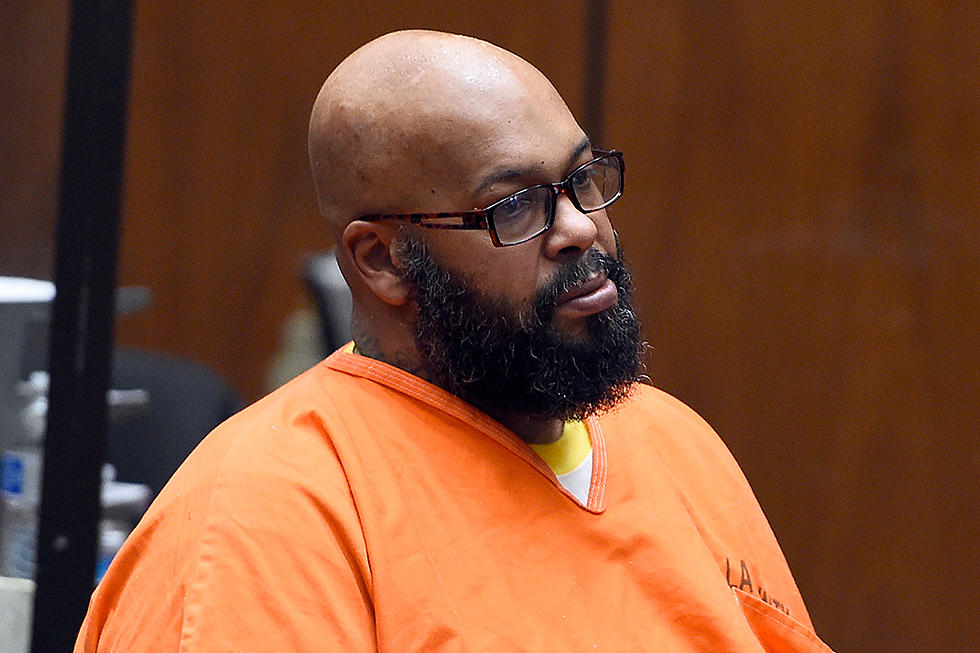 Suge Knight Pleads Not Guilty to Threatening 'Straight Outta Compton' Director
Robyn Beck-Pool, Getty Images
Suge Knight has pled not guilty to making death threats against Straight Outta Compton director, F. Gary Gray, according to ABC 7.
Suge entered the not guilty plea in a downtown Los Angeles courtroom yesterday morning (Aug 3.). He was ordered to return for a hearing Aug. 10. Suge allegedly made the threats against Gray, via text message back in August 2014, during the filming of the wildly popular biopic about N.W.A.'s rise to fame, but months before he ran over two men on set, killing one of them, Terry Carter.
His attorneys believe this new charge has surfaced to add fuel to the pending murder case.  Defense attorney Martin Fletcher said he hadn't seen the text, but described its message as along the lines of "We all have families and we all need to eat. God bless you." The actual wording of the text has not been released publicly but prosecution says Gray feared for his life after receiving it.
The murder trial is set to begin in Jan. 2018.
10 Most Shocking Arrests in Hip-Hop