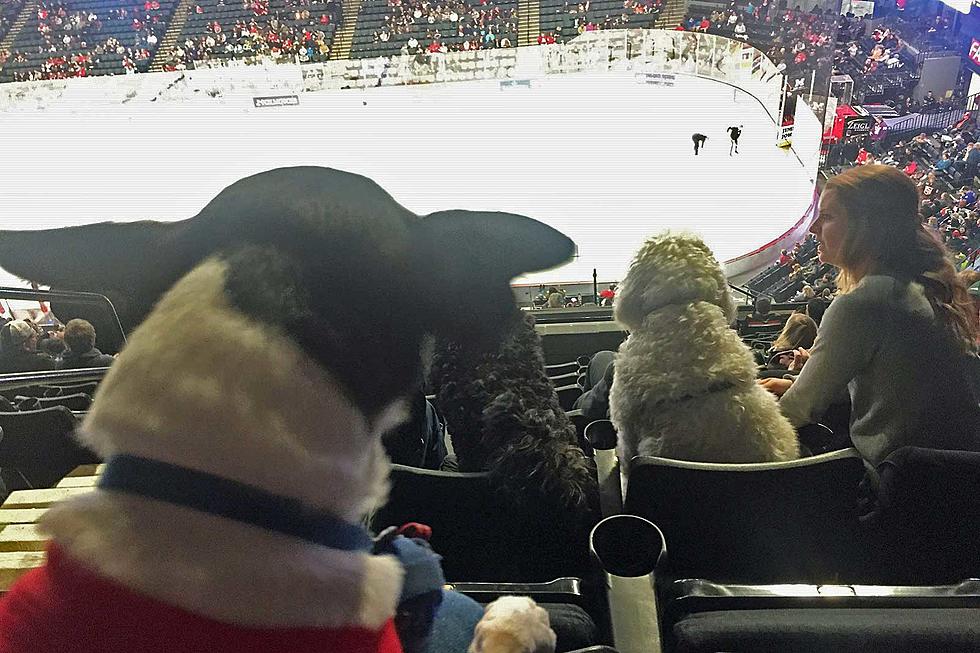 Take Your Dog to a Grand Rapids Griffins Hockey Game!
Photo: Scott Winters/Townsquare Media
For years, dog owners have had the opportunity to take their dog off to the ballpark to watch a baseball game on special "Dog Days". Now, you have an opportunity to take your furry friend with you to a Grand Rapids Griffins hockey game!
It is another Jake Engel Memorial Dog Game this hockey season! You can attend a Grand Rapids Griffins hockey game with your dog on Wednesday, April 6th! The Griffins will be playing the Cleveland Monsters at Van Andel Arena. Game time is 7:00 pm.
There will be special sections for the dogs and their owners. You will be able to watch the game from the lower level sections of 110, 112, 114, 116, 118, and 120. Both humans and dogs need tickets. A ticket for you is $20 and a ticket for your dog is $5. All dog ticket proceeds benefit Paws With A Cause.
If the Griffins win on April 6th there will be an added bonus...each fan in attendance can receive a free ticket for the following Wednesday game on April 13th. Winning Wednesday tickets can be redeemed at the arena box office immediately following the game.
The Grand Rapids Griffins website lists a few "Doggie Details":
All dogs and their owners must enter through the main lobby
Upon entering, dog owners must sign and submit a waiver form.
Only one dog is permitted per fan, and all dogs must be on a leash at all times
Season Ticket Members who bring their dog must relocate to a designated dog section for this game
Outdoor relief stations will be located on the Southeast and Southwest corners of Van Andel Arena near the designated dog sections
A couple of years ago, I took my little dog Moose to his first hockey game. I was prepared for him to get antsy and that we would have to leave halfway through the game. To my surprise, he actually enjoyed sitting there watching the action -- and we ended up staying for the whole game!
One cool part of the game that day...from time to time the would play the sound of a door bell over the speakers and all the dogs would start barking. That seems to be a universal cue for dogs to bark!
For more information and to purchase tickets for you and your dog, here a link to the Grand Rapids Griffins website.
Check out these 50 fascinating facts about dogs:
RANKED: Here Are the 63 Smartest Dog Breeds
Does your loyal pup's breed make the list? Read on to see if you'll be bragging to the neighbors about your dog's intellectual prowess the next time you take your fur baby out for a walk. Don't worry: Even if your dog's breed doesn't land on the list, that doesn't mean he's not a good boy--some traits simply can't be measured.