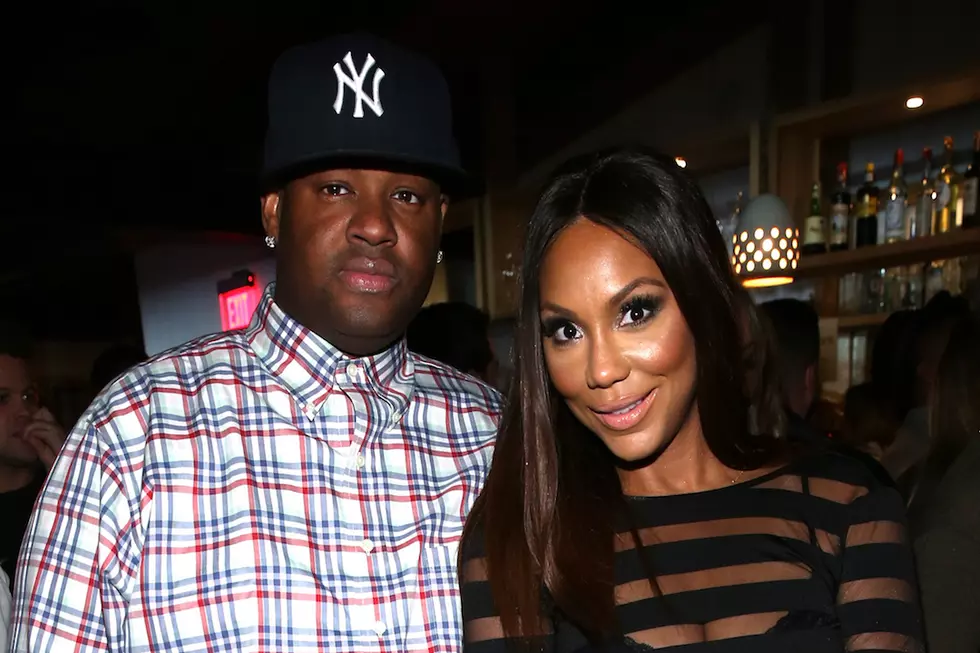 Tamar Braxton Seeking Full Custody of 4-Year-old Son in Divorce
Jonathan Leibson, Getty Images
Tamar Braxton is not playing around in her split from husband Vincent Herbert. TMZ has uncovered in the singer's divorce documents that she is reportedly seeking full custody of their 4-year-old son.
In addition, Tamar is asking a judge to deny Vincent any spousal support from her. She also wants one big-ticket item in the separation— their mansion in Calabasas, Calif. Apparently, the couple didn't sign a prenup before they got married.
Tamar and Vincent have been married for nine years. The couple met in 2003 through Toni Braxton, who previously worked with the longtime manager and producer. In a statement, Tamar's rep said the singer made an "extremely difficult decision" in filing for divorce and asked that everyone respect their privacy at this difficult time. "She appreciates everyone's love and prayers," said the rep.
There have been rumblings of their marriage being on the rocks. And it looks like we'll get to see what happened behind the scenes on the Season 5 premiere of the their reality series, Tamar & Vince. In the trailer below, you can see Tamar go through it with her health and career. We also see Vince and Tamar get into several heated arguments.
The Season 5 premiere of Tamar & Vince will air Nov. 9 at 9 p.m. ET on WE tv.
Watch Season 5 Tamar & Vince Official Trailer
See 10 Hip-Hop Couples That Didn't Last