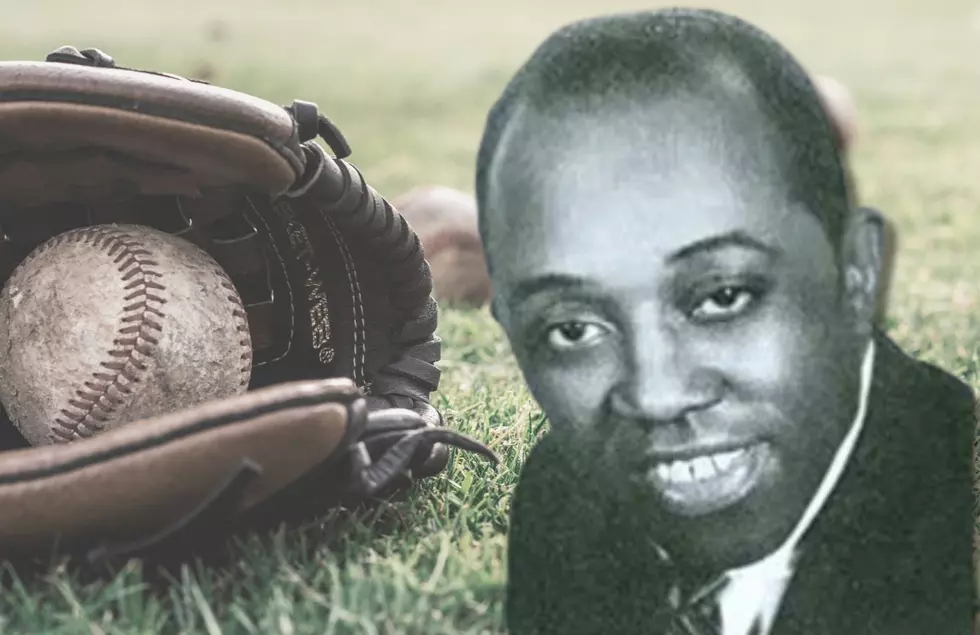 Learn More About Ted Rasberry, Player and Team Owner in the Negro Baseball Leagues & the Grand Rapids Black Sox.
Canva
All month long, the Grand Rapids Historical Society and I will be sharing Black History facts that have taken place right here in Grand Rapids.
If you missed the last one, you can learn about the first Black schoolteacher, Hattie Beverly.
Today's Black History fact is about Ted Rasberry.
Rasberry was born on October 8, 1913, in West Point, Mississippi, and in his youth, played basketball, baseball, and football. He attended Mississippi Industrial College and graduated with a degree in teaching in 1933.
Rasberry returned to his hometown to teach sixth, seventh, and eighth grades at Hopewell-Cedar Bluff School. While there he formed a local baseball club called Rasberry's Quick Steppers.
In 1935, Rasberry moved to Grand Rapids, Michigan to play with Elster's Colored Athletics, a local semi-professional baseball team, and by 1946, Rasberry purchased his first team, the Grand Rapids Black Sox. The team's early uniforms were jerseys with no names, baggy pants, and stirrups. The player roster included Willie James Honicutt Jr., Reuben Smart, Joe Smith, and Henry Saverson.
Rasberry tried to enter his team into the Negro American League but was rejected due to Grand Rapids' small black population. In 1953 Rasberry purchased an Indianapolis team and moved them to Detroit, renaming the team the Detroit Stars. He reapplied to the Negro American League in 1953 and this time was accepted. The team disbanded in 1958.
He then purchased the Kansas City Monarchs in 1956, but the League would not allow Rasberry to own two teams. Rasberry sold the Detroit Stars to his niece and secretary, Minnie Forbes, who owned the team from 1956 to 1958.
Rasberry was elected president of the Negro American League in 1955 and was the owner of the Harlem Satellites Barnstorming Basketball Team from 1956 to 1958. Rasberry was also the booking agent for the Harlem Magicians and Harlem Travelers barnstorming basketball teams.
After retiring from sports team ownership in 1958, Rasberry became a respected black community leader in Grand Rapids and was active in many local anti-poverty efforts. In 1965, he established an inner-city little league program that had more than 350 local young athletes.
The league was the first racially integrated little league program in Grand Rapids. Raspberry stayed active with the league until it disbanded in 1974. He was also an active Mason and Elk and was a member of the NAACP Youth Council, the Urban League, and a Negro League Baseball Museum Board Member. A high school baseball park at 1050 Sheldon Avenue in Grand Rapids was renamed "Ted Rasberry Field" in 2000 that remains there today.
Ted Rasberry had a heart attack in February of 2001 and died in hospice on April 17, 2001, at the age of 87. In July 2011 and June 2019 games, the West Michigan Whitecaps wore the vintage uniforms of the Black Sox. Henry Saverson, the sole living survivor of the Grand Rapids Black Sox team, was in attendance and honored at the game.
Our Black history is everywhere around us. Next time you're driving past Ted Rasberry Field at 101 Sheldon Ave, remember the great ancestor connected to it. We extend our gratitude to our ancestor Ted Rasberry for his life-long drive and leadership in sports and community here in Grand Rapids.
LOOK: 50 essential civil rights speeches
Many of the speakers had a lifetime commitment to human rights, but one tried to silence an activist lobbying for voting rights, before later signing off on major civil rights legislation. Several fought for freedom for more than one oppressed group.
Keep reading to discover 50 essential civil rights speeches.