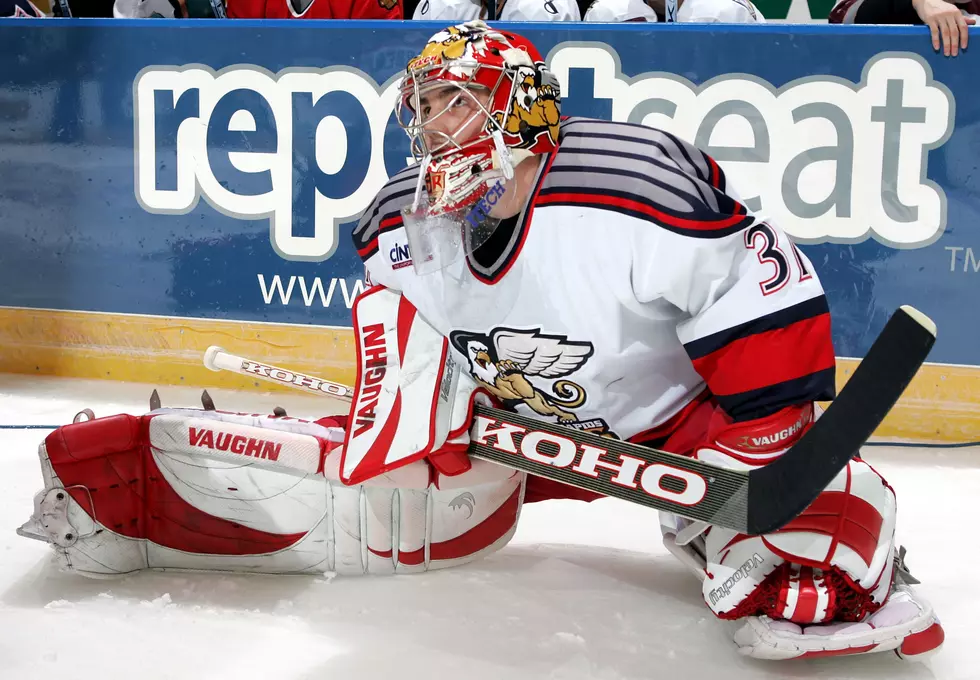 The Griffins Roll Back The Clock To The '90s Saturday
Getty Images
The nineties were the last decade where we were untethered to our phones, and also the decade hockey made its way to Grand Rapids.
The Griffins will be celebrating their early years be rolling back the clock this Saturday for '90s night, a celebration of all things '90s, like grunge music, and hit TV shows like Seinfeld, Frasier, Home Improvement and Friends, and movies like Forrest Gump and Titanic.
The Griffins first season in the then brand new Van Andel Arena was the 1996-97 season, and the team has been celebrating its 25th anniversary all year.
Saturday night, the team will break out their original jerseys (remember those, with just that little touch of green and the wings on the sleeves?), and they'll be retiring the jersey number of the team's first big scoring star, Michel Picard.
Picard is the team's all-time leading scorer, having had two stints with the team from 1996-2000 and then again from 2002-04. Michel will be on hand to see his number seven sweater raised to the rafters between the first two periods.
Picard is on the record as saying the time he spent playing for the Griffs were the best of his career.
Picard is just the second team member to have his jersey number retired, the first being, Travis Richards number 24.
The first 2500 fans in the house will also receive a small replica of Van Andel Arena. The retro jerseys worn by the team will be auctioned off following the game, with the proceeds going to the KOA Care Camp.
So get out your best '90s fashions (wear flannel shirts, maybe, or an Eddie Vedder-esque Army jacket, or maybe the famed Seinfeld "puffy shirt", or Monica Lewinski's blue dress) and come on out to turn back the clock Saturday night as the Griffs square off against the hated Rockford Ice Hogs for some high flying hockey action.
You can get tickets for the Griffins Nineties night here, and if you really love the '90s, I've been reading this book called "The Nineties" by Chuck Klosterman, and if you're a pop culture buff like me, you'll love it.
These 10 Celebrities All Root For The Detroit Lions
Look, I can't hate on you for rooting for them. It's a Michigan thing. Check out these celebrities who also root for the Detroit Lions.