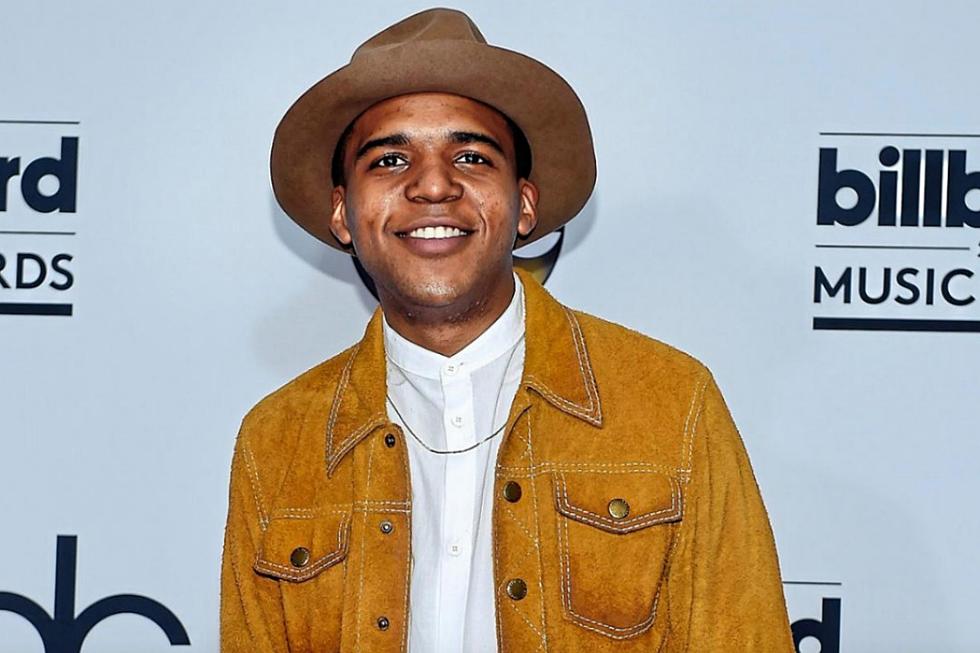 The Notorious B.I.G.'s Son Says He Plans to Release an Album: 'It Was Inevitable'
David Becker, Getty Images
CJ Wallace made his return to the big stage on May 21 when he celebrated the life and birthday of his father the late Notorious B.I.G. at the Billboard Awards. Wallace, who is now 20, was just a baby when his father was shot and killed in 1997 at the age of 24. Wallace is now in a rap group of his own, CJ and Jahad, alongside his younger half-brother Joshua Jahad Russaw.
In an interview with Evening Standard, Wallace announced that his group has spent the last few months in the studio recording their debut album that is planned to be released later this year.
"At a young age I always knew I wanted to do music, it was inevitable. My family have always had my back, whatever I've wanted to do they've supported. They were always giving me advice on what to do and how to go about things," he told the Evening Standard.
When asked about the pressure he faced from being the son of one the world's biggest rappers he told the paper it "ends up being fuel for me, that's my advantage".
In 2009 Wallace played the role of young Biggie in the biopic Notorious. Since then, Wallace has finished high school and made his return to acting in his new film, Kicks. Wallace also announced that he would try his hand at filmmaking with his project about autism, which his youngest brother has.
"I'd like to tell the story of what he is going through. A lot of people don't understand [the issue]. I want to bring awareness to that and special needs in general," he said.
Take a look at the trailer for Kicks below.
The 25 Greatest Rap Albums of 1996