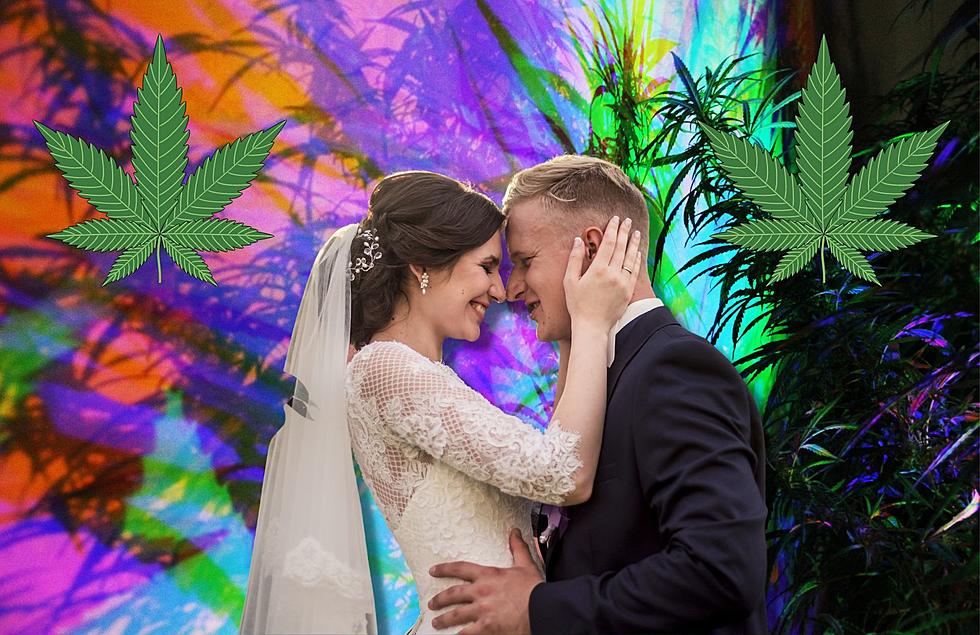 This Michigan Dispensary Wants to Give You a $30K Weed-Themed Wedding For Free
Canva
Weed enthusiasts, it is your time to shine!
If you are planning to get married any time soon and you both love Mary Jane, you may want to know about this!
Say "I Do" at your wedding in an extraordinary way!
There is a dispensary in Michigan that is giving a free weed-themed wedding!
The weed-themed wedding will feature brands like Quicky, Mojo, Cannabis PM, and a lot more for one lucky weed-loving couple to have the blazing wedding of their dreams!
This wedding, if you had to pay out of pocket, is valued at $30,000!
According to the website,
"This end-of-summer celebration will feature a gorgeous venue, delicious catering, a DJ, and, of course, plenty of premium cannabis. Instead of an open bar, we're treating guests to a stop-shelf bud bar, manned by budtenders and stocked with top shelf flower and Choice products."
The winning couple will be working with a wedding planner so you do not have to worry about anything.
The owner of the dispensary, Jerry Millen, says,
"We're seeing a generation choose weed over booze, even when it comes to traditional celebrations like weddings. Move open 'open bar', hello 'bud bar.'"
You may be wondering what dispensary this is...
It is the Greenhouse of Walled Lake. They are partnering with Choice Labs of Jackson to provide this wedding.
If you are old enough to get a marriage license, then you are able to enter.
All you have to do is submit a message about why you want to win by April 30th.
13 Hip Hop Songs About Marijuana
By today being 4/20 all across the world we want to show homage by showcasing the top hip hop songs about marijuana. From Rick James to Red and Meth to Wiz Khalifa and Snoop! Here are my top weed songs in no particular order. What did we leave out?