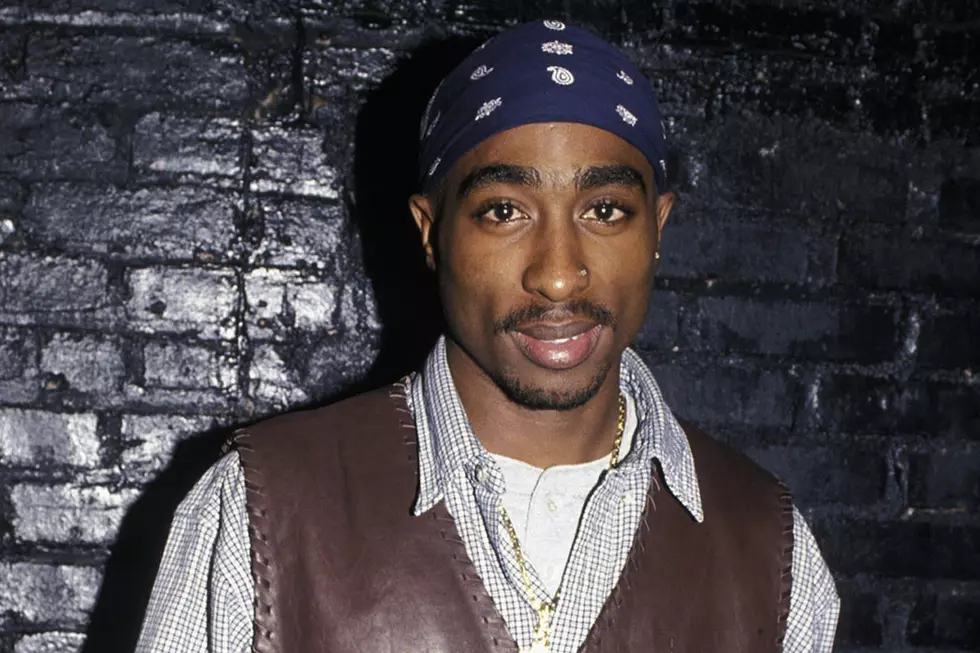 Tupac Shakur's Bandanas Are Up for Auction
Ron Galella, Getty Images
The items provided by "a very close family friend of Tupac's," according to the auction site, are a tied, worn blue bandana and an untied red kerchief that appears to be unused. Both items are estimated to sell between $2,000 and $4,000.
The bandanas have accumulated over 10 bids, with the highest bidder offering $1,774 for the navy blue headscarf.
A Polaroid photograph of Tupac with The Outlawz is being auctioned as well, and is estimated to sell for at least $2,000. A handwritten envelope containing a letter from Tupac to a woman named Simi Chouhan is also listed on the auction website. Original press releases from Death Row Records' "All Eyez On Me Book 1 & 2" are also on sale. A signed receipt from Pac's 1996 stay at the Mondrian Hotel is among the collection of items available for purchase as well. The auction site also notes that a certificate of authenticity will accompany each piece.
Check out the Rock & Roll Pop Culture Auction for Tupac's belongings here.
See 25 Albums You Never Told Your Parents You Listened to as a Kid