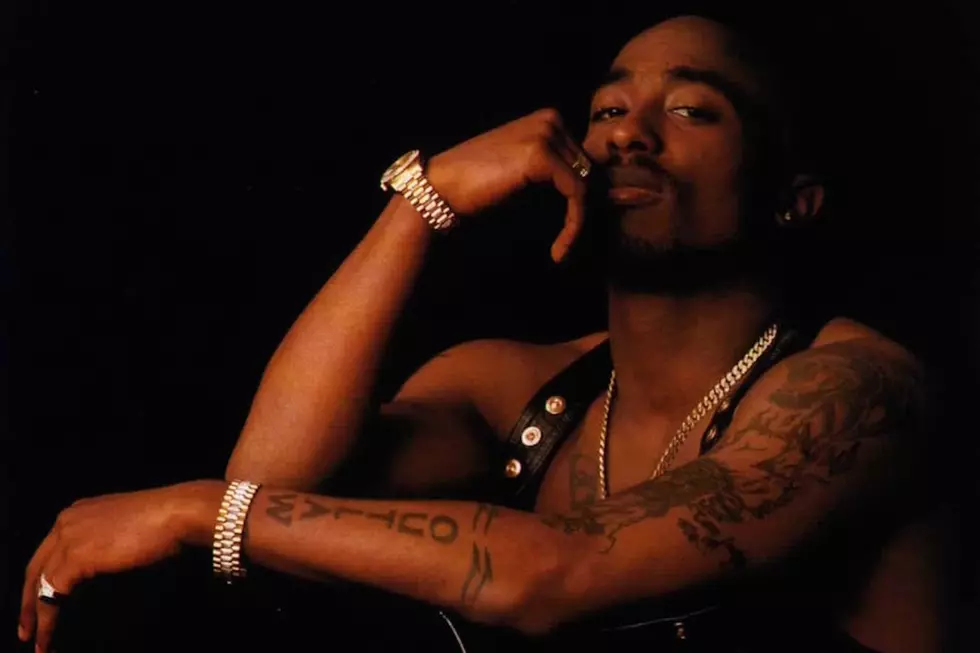 Afeni Shakur's Estate Suing Auction House to Retrieve 2Pac Memorabilia
Death Row/Interscope
According to TMZ, the executors are suing auction house Moments In Time to retrieve possessions that are currently up for sale. Among the items that are available include 2Pac's driver's license, his passport, handwritten lyrics and scripts, notebooks, clothing and jewelry.
The lawsuits, filed by the estate's attorney Howard King, states that the auction house obtained the items from a third party source who have no ownership rights to the products and have no right to sell them. The estate claims that they have told Moments In Time they don't have the authority to sell the items but their demands were ignored.
Reps for Moments in Time had no comment on the matter.