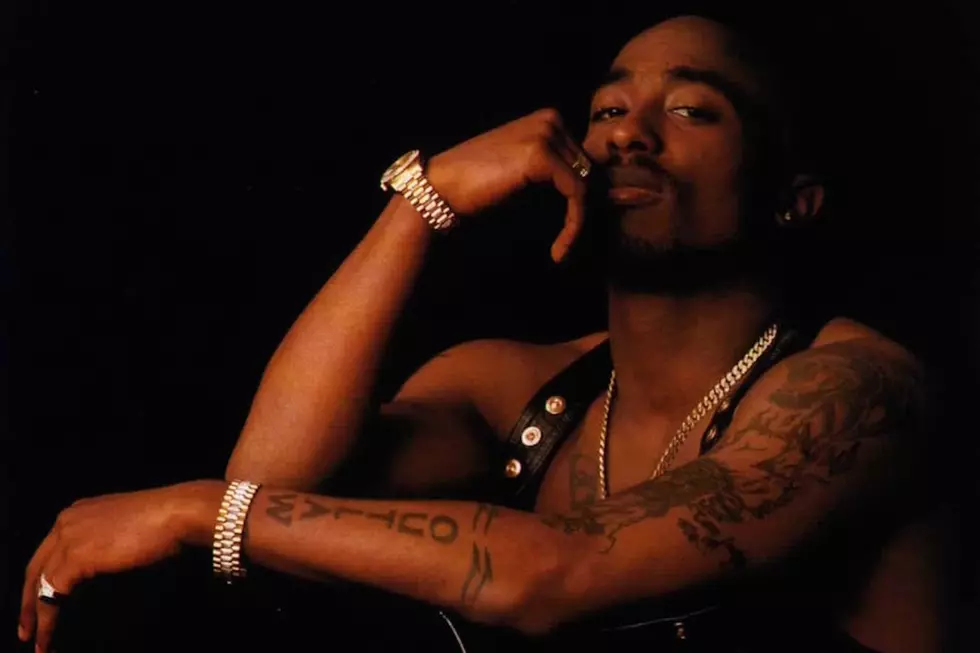 Tupac Shakur Will Be Honored on Special Episode of TV One's 'Unsung'
Death Row/Interscope
Tupac Shakur was a great rapper, but he was also a phenomenal actor as well. In recognition of his thespian work, TV One's popular series, Unsung, will explore the late rapper's impressive acting skills.
Unsung: Hollywood will salute 2Pac's career in film and television. The series will chronicle his start as a young thespian at his alma mater, Baltimore School for the Arts, where he trained to be an actor alongside his BFF Jada Pinkett-Smith.
The series also will detail his rise in Hollywood following his iconic portrayal as Bishop in the 1992 film, Juice. From there it led to his other acclaimed roles in Poetic Justice and Above the Rim. After his untimely death in September 1996, 2Pac appeared in three more films: Bullet, Gridlock'd and Gang Related. In addition, the program features guest commentary from John Singleton, Ice Cube, Ice-T, Leon, Andre Harrell and more.
"Tupac is iconic and he transcends music and television. We've heard his story told before, but as a musician. We don't think he got credit for his acting prowess," said TV One's Jubba Seyyid, senior director of Programming & Production (via Rolling Out). "He was as talented an actor as he was a musician. Actually, he was a triple threat: Music, acting and activism. Possibly if he hadn't left us, he would be participating in Oscar-worthy performances by now because that's just the type of talent he was."
The Tupac Shakur episode of Unsung: Hollywood will premiere on Oct. 29 at 10PM ET on TV One.
Worst to Best: Every Tupac Shakur Album Ranked