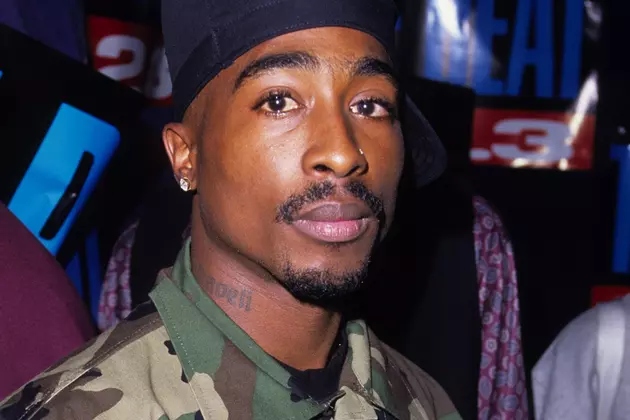 Tupac Shakur's 'Is Thug Life Dead?' Essay From Prison Sells for $172,725
Steve Granitz, Getty Images
Tupac Shakur was locked up in Clinton Correctional Facility for sexual assault charges in 1995. While incarcerated, Shakur wrote a four-page essay to Black American Youth called "Is Thug Life Dead?"
The handwritten essay has now sold for $172,725. You can read the essay right here via GoldinAuctions.com. Throughout the piece, Pac describes his life journey up until that moment, and, in doing so, he hopes other youths can relate to his words and heed his advice. Unfortunately, the essay was never published. Shakur sent it to Nina Bhadreshwar, an author and journalist who worked for Death Row Records at the time. However, the record label blocked the essay's publication.
In the essay, Pac describes three main stages in his life, saying, "Ours begins with a young DustKicker, a ThugNigga then finally a BossPlaya ... Each stage has many obstacles and pleasure, but they are all lethal if not played properly ... A regular Playa plays women. A Boss Playa plays life. A Boss Playa is a thinker, a leader, a builder, a moneymaker, a souljah, a teacher and most of all, a Man!" Toward the end of the essay, Shakur advises the youth to "avoid the PlayaHaters and evil envious 'homies' they will bring U harm. It aint all good my people Be Aware! Hopefully this will do some of you some good." Finally, he states, "I promise you one thing when I touchdown it will shake the world!" I think it's safe to say Shakur did just that.
The essay comes complete with the original envelope and letter of authenticity. According to the item description, "The letter is written in blue ballpoint pen on lined 8 1/2" x 11" notebook paper. The pages have horizontal creases from the mailing envelope and have been well preserved by being stored in the original envelope. The envelope has been torn open and shows wear from mailing and age."
8 Motivational Quotes From Legendary Rap Icons