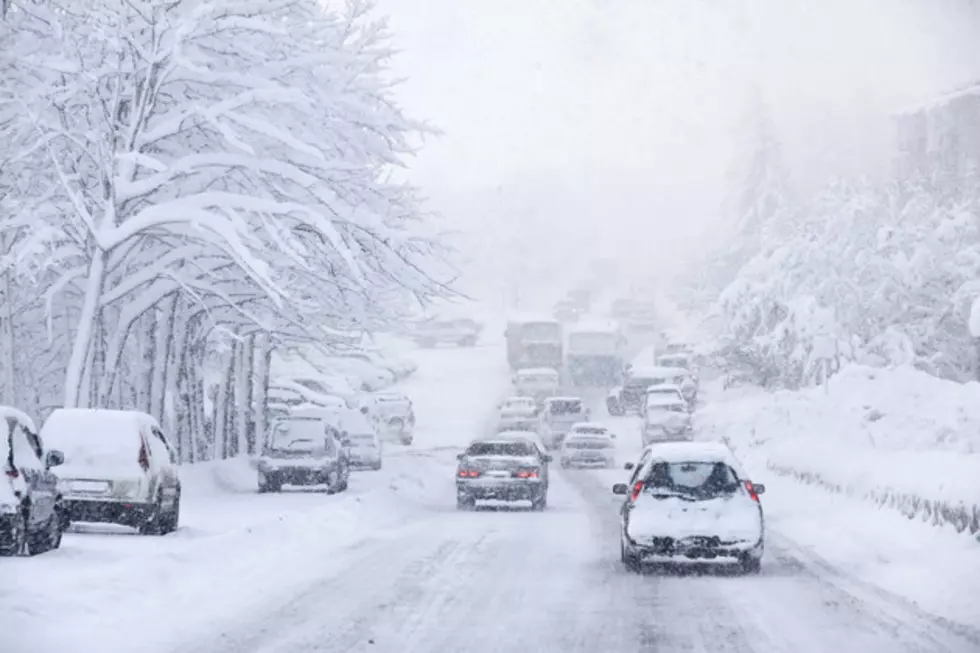 Watch Dash Cam Footage Of M6 Pile Up From Yesterday
Irina Igumnova, ThinkStock
Yesterday, the roads were absolutely horrible!  Pretty much every major freeway had a shutdown at one point or another due to accidents.  One of the worst accidents of the day was on M6, when several cars and semi-trucks got into a pile-up due to whiteout conditions.
Truck driver Jason had his dash cam running when he came up on the accident and posted it on his facebook page.  WARNING - NSFW LANGUAGE AT THE END OF THE VIDEO.
Well done, Jason handled the situation perfectly and calmly and was able to avoid making the accident any worse.